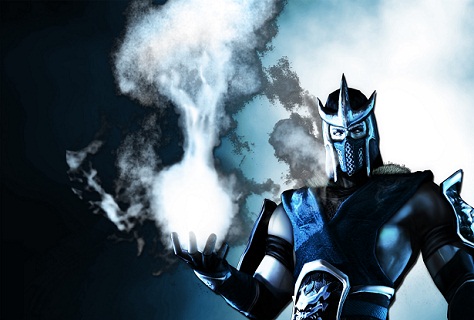 sub zero mortal kombat 9. sub
01civicman
Apr 8, 08:30 AM
Sorry if this has been beaten to death over the next nine pages but I just don't have the time to read it all this morning.

It's very simple really. Each day a retail outlet like Best Buy has a budget they want to hit. Even though it depends on local let's call it $75,000. Now let's say in this very high pressure competitive environment I have already made budget but know that tomorrow my budget is going to be $100,000. I'm a little nervous about hitting that but know that I got like 15 iPads sitting in the back. Very simple solution. Do not sell anymore iPads for the day and wait to sell them tomorrow! The iPads alone will net me 10,000 of that budget. No way am I going to sell them after I've made todays goal.

This is just one of many different scenarios but they all are very similar. Should I hold iPads in the back until it looks like we may not hit budget? Should I hold them off for tomorrows monster budget? Should I sell them to go over budget and be tops for the day in the district? Etc, etc, etc.

And I'm telling you that it doesn't matter if you are 15K over one day and 15K light the other day. At the end of the month, its even.
---
Subzero PSP Theme
Normally I would argue that the customer doesn't have a right to a lot of things. But in this case - if you bought a device and it is tracking you (I'm not saying it is or it isn't) - the customer does have a right to know.

This (sort of) reminds me of how now your are legally allowed to get a free credit report once a year to determine whether or not it's correct. Companies used to make a fortune charging for something that people, inherently had the right to know.

Where does these RIGHTS you speak of come from? Frankly, I don't know if it's a right or not, but I hear the word "right" used a lot these days by people who have no idea what it means.

Much ado about nothing.
---
sub zero mk 4. made his way to
I have no right to condemn anyone to hell.

If heaven were very crowded, it wouldn't be very heavenly, would it?

Fair point. Then again, if one makes the assumption that Heaven is full of people with ideas like yours, I'd rather stay here or in Hell. Which is basically the same thing anyway. :p
---
sub zero costume. cyber sub
H. Flower
Apr 12, 11:45 AM
"grue likes this"

Good call on the "insufficient content" / transition split errors, those drive me right to the edge of madness sometimes.

Another one: TRUTHFUL !*@(#(!@#!@ ERROR MESSAGES!

Another one: Let's say I want to export a marked clip from my timeline and I call it "Hurf", and then go "Oh whoops I meant to mark that out point 8 frames later", I want to replace "Hurf" but I can't because the program is dumb and says the file is in use. So I have to go to the file location and delete the incorrect-made file, or give it a diff name and THEN delete the original.



ahhh.....Bane of my existence. Not an issue with After Effects and its annoying as hell!
---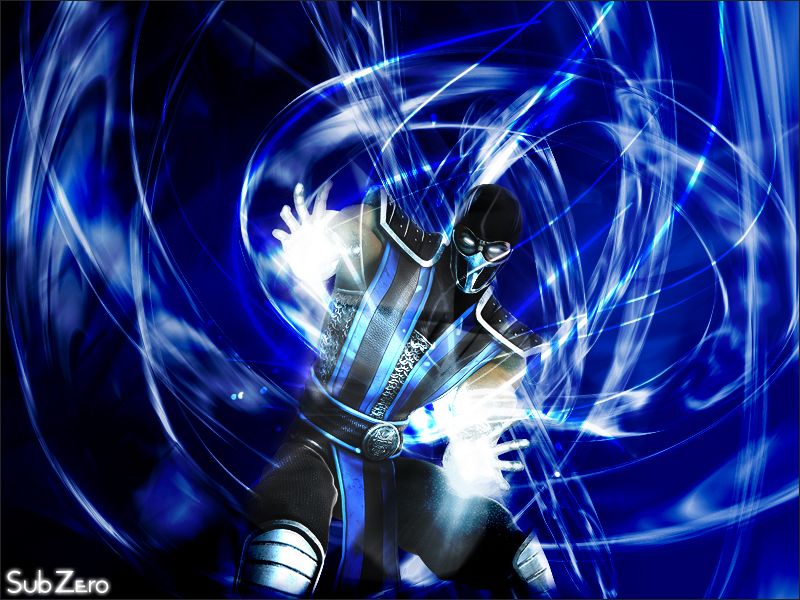 Sub Zero Wallpaper Image
ShnikeJSB
Jul 14, 04:30 PM
ONLY DDR2-667?!? :confused:

Come on Apple, you'd BETTER use DDR2-800 or I'll be pissed! :mad:
---
sub zero. sub zero mk vs dc.
udontsurf9
Jun 23, 09:02 AM
got my call here in houston, tx. They said it'll be ready at 8:30 Thursday morning
---
Current Sub-Zero .
True (today anyway; in the NT era they were indeed separate platforms though. Which brings me to my next point..)

Point of total (and obnoxious) pedantry here -- XP and W2K3 Server aren't strictly the same codebase; The latter was a huge rewrite job with some fairly significant internal changes.

XP 64bit is based on W2K3, and Vista originally started out on the XP code base and then was scrapped, and was started over using the W2K3 codebase.

It doesn't invalidate your point in any way and the latter is most definitely descended from the former, but unlike previous products they weren't released in parallel. I mention it purely because I find it interesting, and it's also an example of how Windows is "evolving", so to speak.

I think people who say stuff like that are exhibiting a syndrome common to Mac folk who've never spent any time in the PC world -- they take negative comments they remember regarding versions of Windows or the PC experience from about 5 years back and assume they apply to today. XP, for example, really was for the most part a window-dressing of Windows 2000, but that is not the case for Vista. You see similar statements regarding "blue screens of death", overall system stability, etc, which suggest they haven't seen or used a PC since the late 90s/early 00's.

This is very common on both sides of the divide. Many Mac-only people seem to think Windows is still stuck in the Win9x days, and many of the Windows-only types seem to think MacOS is still in the 8.x days.

I guess it's a little like when your friend has kids and you don't see them for a few years, and you're surprised that instead of still being little kids they're teenagers... :)
---
sub zero mortal kombat 1.
braddouglass
Apr 6, 01:07 PM
Awesome, can't wait.
Picking up the 11" soon as they are out.

RICH B!tch! hahaha

I'm referring to his iMac and MBP and Iphone and Ipad and soon to be MBA
---
sub-zero vs scorpion
well im certainly annoyed with Apple's support right now. 3 times my Macbook has been in and now they tell me they cant FIX the problem (the only way I can get my macbook to boot up is to zap the PRAM every time). If I had known it was gonna be this much trouble I would have stuck with my pb or bought a Vaio... :mad:

You should demand a replacement or refund
---
sub zero wallpaper. paginas de
fullmanfullninj
Apr 8, 02:33 AM
I think what they're saying is it costs Best Buy (and I guess other resellers) $90 for each AppleTV unit they order in - and they sell it for Apple's set price of $99, meaning they make a measly $9 profit from the sale of one unit. They didn't mean that they are selling the unit to the consumer themselves for $90.

Edit. Original poster replied saying the exact same thing

Hm, I see what you're saying. I will have to double check for iPad sales. As far as I know, however, they do not contribute toward meeting daily budgets.
---
Sub-Zero
AppleKrate
Sep 19, 07:53 AM
... and actually getting any work done.

speaking of which...
---
sub zero wallpaper.
Lord Blackadder
Mar 22, 06:58 PM
What I'm asking is, does it justify the action that we're taking?

That, I'm not sold on.

I'm willing to accept the current level of US involvment, provided it is short-term and really is part of a broader coalition with UN backing. Whether it turns out to be justified depends on subsequent events.
---
sub zero. Photobucket
I'm eligible for a new phone in just five days. As of right now I'm going to get the Chocolate because I like the style. Couldn't really care less about listening to music on my phone, that's what my iPod's for. ;)

But...but...if Apple does release a phone and I've already bought the Chocolate then I'll be kicking myself to no end. But on the other hand, how likely is it that the iPhone will even work on Verizon?

Bah! I need a new phone! :(
---
Sub zero thanks for adding me
It needs to come with a 27 inch multi-touch surface to use as the primary work surface, with my current 27 inch monitor as the head-up dual-monitor (input-output-view).

This is long overdue. If apple won't make it, AVID should. ASAP! :)

And for all us professionals, price is not an issue. We want it to be expensive, and so nice that people will rent out facilities.

Bring it on Apple!

This would be the perfect gifts for the pro-world, after helping you back from bankruptcy, remember dear Apple?

Best,
Jon M.
---
Sub-Zero
maclaptop
Apr 19, 08:02 PM
You're missing the point. It's more fun to come to an Apple rumors site and irrationally bait the residents into irrationally baiting you into irrationally...well, you get the point. :rolleyes:

This post is the best I've read in ages. Well Done.

Simply Exemplary :)
---
Mortal Kombat Sub Zero PSP
EagerDragon
Aug 25, 06:38 PM
When I read a lot of posts where people complain about Apple service, it seems that it is offten from non-US. Is this my imagination or does Apple need to kick the Arse of their international support groups?
:D
---
SUBZERO This cover of SUB-ZERO
triceretops
Apr 27, 08:55 AM
That's good enough for me.

Apple's only screw up here was keeping the infinite database forever on your phone and backed up to your Mac. Their was no reason to back it up to the computer and no reason to keep the data on the phone after it was passed to Apple (encrypted, de-identified etc.) but I suspect the reason was simply "we weren't doing anything bad with it so we never even considered we should delete it later."

I guess you missed the part about the data is used in the phone to help the phone determine it's location faster and more precisely when you do want to use location apps (which I do a lot). So if you don't back the data up and you have to restore the phone (happens every time you do an update) then you would take a hit in location performance.
---
Sub-Zero
SkyStudios
Apr 25, 04:36 PM
First things first, let Apple pay the fines becuase this is indeed a violation of our privacy, Google and facebook paid ober 300,000 dollars to Europe for it why should Apple not pay the fine?

Lets get to the real deal, Apple was already sued for violating privacy laws last year, they where not only storing location data but collecting users political views which required fallowing personal emails, chats, web history recorded regardless of you cleaning it afterwards with some paid apps.

Its a federal offense to not only tap someones line, stalk them with location recording but sell them a device, if people knew this they would never of purchased the device., let those poeple in Top companies who have FBI protecting them from Espionage SUE APPLE and Android companies too if they violate privacy laws becuase thats info you can topple a company with fast, especially competitors.

As for the naive kids who claim police can use this location data to find a rapists or perpetrator at large your dead wrong kids, here is a list of proceedings which have to be met to do this,

The cops can not at all even look into your phone, etc, unless your dumb enough to give them info, how ever a PI or detective can., cops and everyone else need warrants if they want to use this info legally, anything other then that is a personal decision and violation of someones rights, if cops had access to your phone who knows what issues we would have, they are not trained on legal matters, detectives, PIs, federal agents, Pis and detectives working under a lawyer who does, all going through the district attorneys office can, even journalists who are retired Feds, detectives, Pis or CIA agents can, they know the laws or their work is worthless in court.

Cops can however use police jammers, eves drop on your line through the district attorneys office via the phone company, they can even turn your phone into a video camera if it has one with out software or you knowing this, so can the feds, this all is also useless unless a warrant is issued, if cuaght they lose their license or get fined,

Maybe Apple will just pay the fine and walk away with money they made toppling other companies by spying on their employees. , but one thing is for sure, they HAVE TO CHANGE THIS GAME and also REMOVE KIDS APPS that prey on children to pay for more games with out them even knowing it.
---
mortal kombat 2011 sub zero
Super Dave
Aug 5, 06:35 PM
Recall that Tiger features saw significant UI overhauls (Dashboard, Spotlight, Automator) from the original Tiger demos at WWDC until it's reshowing at Macworld. Apple has no reason to rush this out after WWDC.

You can bank on 07. First Half. No sooner than April.

You're right that there is "no reason to rush" except it would be awfully fun to beat Vista to market AGAIN.

David :cool:
---
SevenInchScrew
Dec 7, 11:08 AM
Does GT5 support using the clutch pedal in a wheel such as the G25? I was disappointed with GT5:P that you can't use it...
:confused:
But, you COULD use the clutch in GT5:P. When the race starts, hit Triangle and the clutch works. You had to do this every race, so it wasn't the most elegant of solutions, but it did work.
---
iJohnHenry
Apr 27, 10:29 AM
More like arguing about where the dessert forks and soup spoons go in the place settings. I don't think lifeboats have even entered into the conversation.

I believe the 'long form' is rearranging the deck chairs. :)
---
bigmc6000
Aug 11, 11:57 AM
If Apple pick a carrier, I hope is not Cingular. But from past situations, that's very likely.
The ideal is a carrier free phone. That way the iphone can reach many more people and make it possible to upgrade phones without asking people to terminate their contracts.


Seriously - unlocked phones won't float in the US. The carrier gives huge discounts and most of us don't really care about switching services (a lot people just get all their friends on the same network so all calling is free). I don't care how sweet the iPhone is. I'm not gonna pay 300-400 dollars for a phone when I can get one for 20 or less and stay with the carrier I plan to stay with anyway. Also note that I get a pretty nice company discount with the big guys on my plan and most all of my friends/family are with 1 carrier so it'd really be stupid of me to go with a diff carrier...
---
logandzwon
Apr 19, 02:51 PM
The First Commercial GUI
http://img62.imageshack.us/img62/5659/star1vg.gif
Xerox's Star workstation was the first commercial implementation of the graphical user interface. The Star was introduced in 1981 and was the inspiration for the Mac and all the other GUIs that followed.
http://img217.imageshack.us/img217/7892/leopardpreviewdesktop4.jpghttp://img714.imageshack.us/img714/5733/xerox8010star.gif


-The Star was not a commercial product. Xerox didn't sell them. (Well eventually they did, but not as PCs. they were to be similar to what we'd call a terminal today.)
-the middle image is actually of an Apple Lisa. I think you were just showing as a comparison, but some people might think your saying it's a Star. It's not. It's a Lisa.
-Apple compensated Xerox for the ideas borrowed from the Star. SJ and the mac team were already working on the GUI before any of them ever saw the Star though. Also, Macintosh 1 wasn't a copy of the Star. In fact a lot of the stables of a modern GUI today were innovated by Apple for the Macintosh.
---
portishead
Apr 12, 12:20 AM
- native video support (years behind in this)

I use ProRes for almost everything, so this doesn't bother me.

- viewing upsized or downsized video without degradation

Not applicable to any workflow I've used.

- proper render management

What do you mean?

- removal of "insufficient content" and "cannot split a transition" errors

Never had problems with this.

The major thing, though, is they HAVE to start utilizing multiple cores. It's not and as video gets larger, rendering gets more taxing.

I agree with this 100%, but it doesn't mean FCP doesn't work. Obviously people have different needs with different workflows, so what I need/want is going to be different from what you need/want, and someone else etc.
---