sony ericsson xperia x10 pro
Official Google answer.
280546

Is this MacRumors or GoogleRumors?
---
Sony Ericsson Xperia X10 Mini
but to see Multimedia & Teblah goto war after the keynote finishes?

... Priceless!;) :D :p
:D :D :D


I'd drop him like a bad habit. :p



Just kidding, I'm a pacifist. ;)
---
sony ericsson xperia x10 mini
MonkeySee....
Mar 28, 10:08 AM
So your attitude is "if I can't have it, I don't want anyone to have it."?

Whether it comes out or not, you won't be getting one. So why would it matter either way?

Maybe because, like me, it would be nice to actually have a product on its release date? :rolleyes:
---
Sony Ericsson XPERIA X10 Mini
ashley1496
Mar 29, 12:16 PM
I was excited about this at first but... this just seems like an incredibly stupid fad. Instead of spending time to put the music on my PMP, I sync to the digital cloud, then stream the music to said player. Yeah, in an era where unlimited data is becoming more not less scarce, that's just what I need, data surcharges. This just appears to be yet another fad intending to push consumer technology in the wrong direction.

I completely agree. I see a scary thing starting here. It used to be overage for "minutes" on phones (which almost never happens how). But now they want you to have "caps". They "claim" that the "typical user" doesn't regularly reach the cap. But with more and more of services with offerings like the cloud come into play. EVERYONE will be hitting those caps. Hell, just UPLOADING your music to the "cloud" may do this for some. Not to mention, if you get close you know that certain companies *cough-comcast* SLOW your internet speed down, right?

Not to mention, you've got these companies who want to charge you for data...and then because you want to use your data a certain way, want to charge you more. (WiFi sharing of iPhone internet, thanks AT&T)

Comcast doesn't charge me extra because we share our internet between 2 computers, 2 iPhones, an iPad, PS3, Tivo, Kindle 3, PSP....etc...

We're heading down a dangerous path... stunted and/or limited internet and stringent data caps.
---
Sony Ericsson Xperia X10 Mini
Collin973
Aug 11, 09:43 AM
Well, I've come to realize not to plan on buying your MBP based on rumors. I sold my 12" PB two weeks ago HOPING WWDC would bring me my MBP, but now I'm laptopless until september sometime.

Isn't there an old chinese proverb that goes something like..."Don't sell your beautiful powerbook based on rumors..."

I might not have quoted it right, but I'm pretty sure its close.

Anyways, I'm soooooo excited!!!!

Wait a second...if they release it in Paris, won't it no longer qualify for the free ipod?!? :(
---
sony ericsson xperia x10 pro
I wasn't aware that other countries looked down on products manufactured here, that's a shame.


Most don't, but for the average Whereverian, two questions spring to mind when seeing a US flag on the side of the box:

1) shouldn't I really be buying stuff made right here in Wherever?
2) Alright, so the case was screwed together in the US, but isn't this still just Chinese engineering at its finest[1]?

At least Apple, with their 'Designed in California' motto, are being honest.

[1] Case in point, since someone already mentioned them, Chrysler. Their chassis were largely warmed over obsolete MB tech. Half their 'made in the US' line isn't. And, like just about everyone else in the industry, the lion's share of components in those cars came from global supply lines. It's remarkable given how much Chrysler had to do with things that they could still f-ck it up. :(
---
Sony Ericsson XPERIA X10 mini
Let's face it, it's going to be pretty hard to get excited about new computer hardware from Apple going forward, at least until we see something revolutionary in display technology (Apple has some pretty wild patents pending, so this is a possibility). The machines will get faster on a regular schedule now. I think boring and predictable from the perspective of processor power increases is a welcome change in the Mac user world.

Here is what I think would be exciting from Apple:
- A cell phone that doesn't suck. Oh, and include a PDA that can run Blackberry and Palm apps, but has a better core OS and interface. Oh, and make it an iPod when you flip it over.
- Leopard is a complete mystery. They've kept the lid very tight on any news about its features and improvements. I think we will see dramatic speed increases (benefits of the new kernel API introduced in Tiger plus Intel compilers). Please, Apple, beat MS to market with a resolution-independent interface. How about developer tools that make it far easier to migrate Windows apps to the Mac - that would be huge. I mean, the Mac OS is complete; you can make it lot more performant and tweak the interface a bit, but that's about all. Apple needs to focus on developers and developer mindshare like a laser beam. As Monkeyboy Ballmer says (sweating profusely and foaming at the mouth), "DEVELOPERS! DEVELOPERS! DEVELOPERS! DEVELOPERS!"
- iChat AV for Windows. They have the best consumer video conferencing software out there. Get some traction for iChat before Vista comes on the scene and its solution becomes the standard.
- iCash - Intuit has not kept up with the Windows version of Quicken (haven't seen the 2007 version) and it's just a really weak app. How about some money management software that rocks? The home market is huge for Apple and that is one of the most important apps for adult home users.
- .Mac is weak. Sorry, it just is. It seems like there is so much more they could do.
---
Sony Ericsson Xperia X10
Consider this, the upcoming keynote is NOT given by SJ but by one of the other Apple senior team members - following his (Steve's) below par performance last time out... Now this news would be bigger than anything else. I'd even suggest that if he shares any floor-time with anyone else things are not looking good!

BTW I hope I am very, very, wrong and we are all talking about amazing new products by this time tomorrow.


Considering the Keynote isn't till 10AM tomorrow I doubt we will be talking about amazing new products this time tomorrow ;)

We will be speculating though :)
---
Sony Ericsson Xperia X10 Mini
The MBP already feels like its about to literally melt on my desk now, and that's with the 31W Core Duo.

What's gonna happen when they drop in a 34W C2D? That's 9.6% more wattage, means more heat.

I really think the MBPand MB are under-engineered to remove the heat from the Core Duo. I hope they re-engineer the cooling before releasing the MBP C2D. IMHO, Apple has a black eye over the heat issues with their notebooks.

TDP (Thermal Design Power) is peak output that will require dissipation. It represents a potential maximum, but it's rarely reached.

Benchmarks show Merom is about the same temp as Yonah at idle.

Early tests showed engineering test release of Merom to be slightly hotter but the production tests I've seen indicate it will actually be slightly cooler under load. It probably depends on load time.

I don't think it's a problem.
---
Sony Ericsson Xperia X10,
lessthandmb
Sep 15, 05:27 PM
As much as I hate waiting for UB software...the move to intel was a smart one for portables. There was no way a 2 ghz G5 dual core was fitting into a powerbook, let alone a 2.33ghz like Merom will be.

I wish apple would stay ahead of the pack and revolutionize portable liquid cooling...that would be nice. Obviously thats not going to happen in this update but I'm praying we'll see it at WWDC next year. With MacBook Pros finally coming with core 2 duo the focus will move back to the original problem...HEAT!!. I don't even know what they could do to solve the issue with the heat but everyone would be smart to invest in those notebook cooling pads because if Apple does nothing...these notebooks will be sizzlin'.

-Jeremy
---
Sony Ericsson Xperia X10 Mini
MacRumors
Jul 21, 01:50 PM
http://www.macrumors.com/images/macrumorsthreadlogo.gif (http://www.macrumors.com)

Intel is shipping Core 2 Duo Mobile chips (Merom) to manufacturers, according to recent Intel financial report (http://download.intel.com/intel/finance/earnings/IntelQ22006earningsfoils.pdf). A recent AppleInsider story (http://www.appleinsider.com/article.php?id=1890) had indicated that Intel may have plans to move up Merom's formal launch to next Monday, July 23rd, to coincide with the Core 2 Duo Desktop variant ("Conroe") launch. Despite the move, availablility at the time was still not expected until August.

Merom is expected to replace Core Duo "Yonah" CPUs found in the MacBook Pro. Apple could use the 2.0, 2.16, or 2.33 GHz variants of Merom in its MacBook Pro line, each of which sport 4 MB of L2 Cache (up from 2 MB in current MacBook Pros) and have a 667 MHz frontside bus.
---
Sony Ericsson Xperia X10
aviationwiz
Aug 7, 02:30 PM
I just called my local Apple Store and they said they would have them in as early as just a bit later this week.
---
sony ericsson xperia x10 pro
IntelliUser
Nov 12, 10:31 AM
I use Eset NOD32 on my pc and i must say it's the best AV software in my opinion after testing many others. Once they make their AV available on mac i will get it.

It's already available http://www.eset.com/home/cybersecurity-for-mac
---
Sony Ericsson Xperia X10
iDemiurge
Apr 23, 05:49 PM
Doesn't OS X already support displays up to 2560x1600? Afaik that was the resolution of Apple's own (now discontinued) 30" display and the resolution of most, if not all, 30" displays available at the moment. 3200x2000 is nothing but the next rung on the ladder. This is just Apple future-proofing their OS a bit. If they release anything in the short term it will most likely be a big-ass iMac or a bigger Apple Display, NOT a laptop running that resolution. Just saying...
---
Sony Ericsson XPERIA X10 mini
Wow, I have a 30" monitor and I would not mind to have a 40" + monitor.:eek:
Seriously, I have dual monitors and I think a larger monitor would be welcome. Not maybe for dual monitor set up because it would be too large, but for a single large monitor, it would be great. Plus the use for entertainment display to watch movies and TV would be really cool.

The technology is here. I really expect Apple to come up something bigger for the Pro crowd and WWDC is the perfect event for that. Remember, people never thought the 30" would ever come up.

Regarding the design, I agree that Apple will keep the same enclosure. Is a very nice design and I don't think will change anytime soon.

As for Isight built in, I like the idea, but if you have dual monitors, seems weird to have dual Isight. I rather have the BTO option for an extra price.

I know that everyone thought 30" would be too big before they were released, but still, 40" for a desktop screen? That's bigger then most TV's. Think about cost as well. 42" LCD's (not plasmas) run at least $3K, and are usually 1366x768. There's likely a few 1080p screens, which would be probably around $5K. Considering the 30" is 2560x1600, we're looking at something around 4000x2500 (or whatever the ratio is). That would be WAY too expensive to ever be feasible to anyone except for a SMALL percentage of people/companies.
---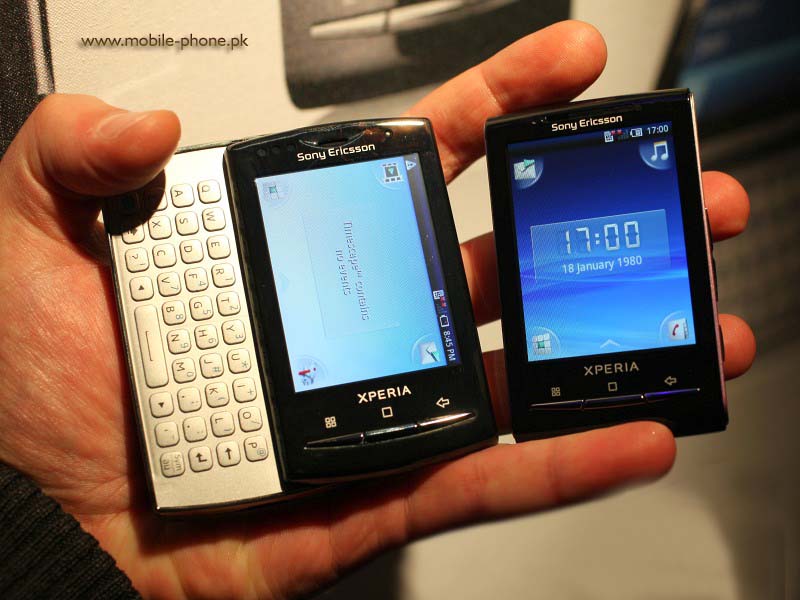 sony ericsson xperia x10 pro
I already took that into account. Can't you see?

48/2(12) is something we should all be able to agree on. anything in parentheses must be evaluated before anything else.

x/y(a+b) becomes x/y(c). That's the P in PEMDAS and it's done. At this point there are only multiply and divide operations left. This is just x/y*c which should be evaluated left to right. Because it is indistinguishable from x*d*c = x*(1/y)*c. I can commute operands to get x*c*(1/y) and rewrite that as xc/y should I want to.

B
That statement means that 2(12) should be done before the division.
So then the answer is 2.
---
Sony Ericsson Xperia X10 Mini
Yeah tell me about it.

How much does it take to break a Verizon contract again...?

For me it is $175 which is no big deal if you are a early adopter of tech. A more likely scenario that a lot of people here ellude to is for Cingular, T-mobile, Verizon etc. to adopt the phone, in which case we'll only have to pay for the phone. Of course expect premium price, which for a stock holder is not a bad scenario!

Cinch
---
The Sony Ericsson Xperia X10
DJMastaWes
Jul 23, 11:46 PM
Anyone waiting for MBP Merom should be prepared to wait until November/December.
This better not be the case. There is NO way I'm waiting untill then for a MacBook Pro. I don't think apple will wait that long, I think WWDC is likely, and if not I would say at Paris.
---
SonyEricsson Xperia X10 Mini
You are funny. Do you know that Samsung spends 10 times more than Apple on R&D?

Well isn't that just embarassing? lol 10 times the money and they can't find SHI*T :mad:
---
toddybody
Apr 25, 09:44 AM
Because "they" didn't slip this trojan into the phones...the government did via the phone companies/FCC.

It is not enough to track every internet/email action of the population, they also want to know where we are at all times and our habits so a "repairman" can enter the house of a "dissident" while they are at work and...


Ties between intelligence agencies and consumer products have to be far more defined than any of us realize.
---
Amazing Iceman
Apr 25, 10:03 AM
Yeah, you're right. We should all be geo-tagged from birth and have cameras implanted in our eyes so that the Government can catch bad people. We have nothing to hide, afterall.

They already do that without our knowledge, so why keep worrying about it?
As long as they know where we are when we need help, who cares?

All those street cameras, Toll transponders, Tolls with license plate recognition, cellular tower triangulation, Telephone tapping, Stake outs, curious neighbors watching you (potential witnesses), etc.; that's a lot of tracking going on there... that's without counting on Satellite surveillance available to the government to use whenever they need it.

So the fact is that:
:eek: THERE'S NO SUCH THING AS ABSOLUTE PRIVACY!!! :eek:
---
Clive At Five
Nov 22, 02:44 PM
You break my heart. Something tells me that this won't be the phone for me. I would put money on it having the one thing I don't want - a camera. I don't want it, I don't need it, and it's a pain to have one.

Although, I was thinking that there would be just a couple of BTO options - maybe a camera and BT - not an entire gamut of BTO possabilities. I agree that too many would be expensive (and the firmware would end up too complicated).

I think I would sold on a camera if and only if it takes >3MP shots & syncs w/ iPhoto... and the phone costs less than $300. :-P

-Clive
---
I'm hoping for a streaming device with a remote that allows me access to media on my mac from my TV. Of course Apple will overly simplify it and limits it's capabilities, but well love it anyways.
---
Hopefully the smaller form factor won't cause additional heat dissipation issues.
---