Royal Wedding: HRH Queen
"teaching students from a young age that the homosexual lifestyle is perfectly natural … will [cause them to] develop into adults who are desensitized to the harmful, immoral reality of sexual deviance."As if that was a bad thing.
---
queen elizabeth ii wedding
deputy_doofy
Aug 6, 05:23 PM
As Apple applied for the trademark, it will not be approved.

It is up to Apple how they want to proceed. A fight that can't win, no matter how much money they have.

Mac Pro has been the premier Mac dealer in the same county as Apple since 1988. Out of all the names for this new line of computers, why choose one that they know they cannot have.

We are already getting countless support calls for the macbook pro. It seems they assume we made them When we can't help them, they seem to get very upset.

Mac Pro is in a position to file for a court order not to release any computer that bears our name.

So get ready WWDC, we will be watching.



Mike Ajlouny
President
MAC-PRO.com

Cool. Seems like ANTI-advertising to me. Not that I knew of the existence of mac-pro.com before, but now that I do, I'll stay away... and suggest my friends do the same.
---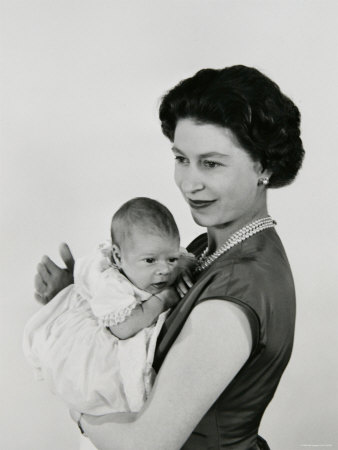 HRH Queen Elizabeth II attends
Evangelion
Aug 18, 04:44 AM
I have to say, I actually expected the woodcrest results to be better. It really shows that the G5 was years ahead of the competition. :cool:

On some tasks, it was. Overall, it was merely competetive with what was available on the x86-world at the time (Opteron etc.). The difference was that G4 was getting massacred by x86, G5 restored parity.

Yes, G5 whooped ass on some benchmarks. And lost in some other benchmarks. But at least it wasn't getting it's ass whooped all the time and everywhere ;)
---
Royal Wedding England Queen
TangoCharlie
Jul 20, 11:25 AM
You realize there are probably only four people on this board who are old enough to get that joke, right? [snip]

I'm one of them! :eek: What I woudn't have given for a Quadra 650 when they came out. I was stuck with an LC (original pizza box Mac). In fact, I'd have been happy with the LC475 (which was basically a cut-down Quadra 605)!! :)

Eventually did get an LC475... minus the case. Oh, those were the days!
---
queen elizabeth ii coronation
portishead
Apr 12, 12:32 PM
I forgot the most obvious thing that has been missing since FCP has existed. When outputting to tape, we shouldn't have to drag a sequence over to "Assemble". We should be able to hit the Assemble button for the current sequence open.

Also, I hate how the Preview takes up the whole screen. I much prefer the Avid way where you can see your sequence and playhead move live. It would be awesome if FCP allowed you to zoom in/out during edit to tape so you could check your work as you output.
---
queen elizabeth ii wedding
Okay, Knight, you're right. Even the Verizon Galaxy S has more buttons and a patterned back, with a rectangular lens and flash area. Not to mention a WVGA AMOLED screen.

But it does have a chrome trim ring and the back is curved for comfort!

Yeah, Apple is reaching a bit here.
---
from Queen Elizabeth II,
Bosunsfate
Aug 8, 12:46 AM
Well I for one was kind of disappointed. Leopard is sort of Apple's chance to prove they can out-Vista Vista, and I'm not really sure what we saw today does it. I've been following Vista somewhat closely, and it really does catch Windows up to OS X in terms of features and prettiness.

I really think most of the features shown off today are already present in Windows (I've definitely heard about all of them before) or will be in Vista, and it's too bad Apple didn't have anything truly innovative to show us. Hopefully those secret features are something good...

I have seen plenty of beta Vista versions and they have nothing like Spaces or Time Machine....or frankly anything I saw today.

Why don't you point out something specific rather blather on with such nonsense.
---
queen elizabeth ii wedding
I noticed that the HTC and Samsung cases only share just one patent: the bounce-back one.
---
Queen Elizabeth II and Prince
SevenInchScrew
Nov 12, 08:01 PM
We've been given release dates for this game before, so until this game is in my PS3 and I'm actually playing it, I don't believe them. ;)

It will be nice to actually USE my PS3 again, though, so bring it on Sony.
---
Queen Elizabeth II and Prince
It's the future, you know, soon the clock speed will be irrelevant and we'll be expressing processor speed in number of cores octocore, hexacore, tricontradicore, hexacontetracore, hecticosoctocore, and such and such

Word.
---
Queen of England – Elizabeth
[SIZE=1] The very fact that the Gingerbread source is available has given my Orange UK branded ZTE Blade Gingerbread before other phones had official builds.

Could you re-write the sentence so that it has a subject and a predicate?
---
Queen Elizabeth II
Then that just begs the question, "why haven't these people left already?" FCP has been fairly stagnant for years. There are plenty of other alternatives, so doesn't that kinda make them fanboyish too for sticking it out when up to this point Apple has given zero hints about when or how it will take FCP to the next level?

I'm not in the video editing biz, but if the pro s/w I use in my profession hobbled my efficiency and workflow the way you are carping about FCP, and there were viable alternatives, I would abandon it quicker than pigeon can snatch a bread crumb. Just sayin'.

I'm an independent corporate video editor. Work out of the house. I've been doing NLE since 1993. I started with VideoCube, then Media 100, then Avid, and then FCP in 2001. Avid had to get really behind (and threaten to leave the mac platform) before post houses made the switch. They really screwed that up at NAB that year. They had been languishing on the mac apps and releasing certain products- Symphony, DS, etc. on Windows only for a few years and at NAB one sales guy said to someone that they would essentially be phasing out the mac platform. They denied it later, but it was probably their plan. Then FCP came out and for the corporate folks that didn't need to spend 70,000 on an Avid system, it was wonderful. In the years that followed it closed the gap immensely and Avid fought back with cheaper products and options. It became a either or situation, with FCP being the slightly cheaper option. But with the new tech in the last 2 years, Apple has to leap frog again.

But still, it's so much more than just the app. Which is why Adobe (which has all the features everyone wants in FCP) is having such a hard time getting anyone but hacks to use it. There is an installed user base and an entire generation of people trained on FCP & Avid. And it was just the above fluke that gave FCP an in. It's one thing for an individual like me to switch, but for a company that uses contractors and other companies and rely on compatibility and workflows and such, it's a nightmare. I work with independent producers, and their clients are usually large companies. All 3 of us are using FCP. If I switch, I make life hard on the producer who is cutting together rough ideas on her laptop. When we deliver product, we deliver a product and the FCP project and files so that the big company, who has editing facilites of their own, can make changes without our help in an emergency. It's part of why they feel comfortable going out of house.

It's the smaller turnkey shops that do it all in house that can afford to keep totally cutting edge and buy every upgrade. But truth is, most good editing should rely on cuts and dissolves. You need anything fancier audio or graphic wise, you should be hiring an audio professional or a graphics professional.

I have the Adobe Master collection myself because I dabble in AE, PS, Flash and Dreamweaver. But the web authoring has just gone crazy. I can't keep up with all that. And AE is starting to get that way too. For me, I would just like FCP to upgrade and/or reinvent itself so I can integrate new tech simpler. Better authoring for Blu-Ray and DVD. Better web options. Importing file formats without log and transfer BS. And lets tune it up to make it use all the processors and be a ridiculous powerhouse. High end features rivaling Avid, and the touch and elegance of Apple. Plus a few neat tricks like offline editing on iPad or using the iPad as a controller, etc. would be cool and welcome.
---
Britain#39;s Queen Elizabeth II
...suggests that competitors have yet to launch a tablet product to capture consumers' imaginations...

Some masterful understatement there...
---
Queen Elizabeth II gives royal
My Quad G5 is silent as well, unlike Dual 2.7's which rev frequently.

I was concerned that the fans at the rear ports never spin, even during the Apple Hardware Test, but I've noticed that in other Quads as well. CPU temps are 50 to 60 degrees celcius.
Multimedia, would you confirm both with your Quad G5, please?
---
HRH Queen Elizabeth II and
greenstork
Jul 14, 04:14 PM
I'm salivating for a new desktop as I have been limping along with my dual 1GHz mirrored drive door (wind tunnel) for the past few years. I'll likely buy a middle to top end Mac Pro as soon as they are released and although I'd love a dual woodcrest, I'll be happy too with a single conroe.

On a related note (rant)...

I think Apple is shooting themselves in the foot not coming out with some sort of digital media center / DVR. Along with a computer and television, it's the one electronic appliance that I cannot live without. The playing field is so ripe too -- TiVo is just establishing itself with cable companies and moving out of satellite, cable company DVR's suck, there is no easy ability to rip a DVD to your computer and put it in a library, there is no easy to use set top box option to buy movies.

Think about DAPs when the iPod came out, it's the same landscape. Sure, there were digital audio players that all paled in comparison to the iPod. I think Apple has that same opportunity with a media center/DVR.

The problem, I presume, is that the MPAA & broadcast association would never let it happen. Apple will never be granted permissions to sell movies if they come up with a device to rip DVD's or record television.

One can always hope. I know Apple could make a device that absolutely blows away everything that's out there right now, and it seems short sighted to not develop a product that begins to merge computers and television, this merger is inevitable. So while everyone's going off about FW800 ports in front and the location of the power supply, I'm wondering where the TV tuner and CableCard slots are.
---
Queen Elizabeth II is the
mikethebigo
Apr 6, 10:23 AM
Does anyone know if the IGP in these processors is underclocked compared to the variants used in the MacBook Pros?
---
Queen Elizabeth II Wears
Digital Skunk
Mar 23, 07:11 AM
To be fair, every smartphone on the market is an iPhone clone and every tablet an iPad clone, so it is all related to Apple in that way.

Well, there was this now extinct company called Palm. That once a long long time ago had the Palm TX, and full sized 4" touch screen PDA that had everything but the CDMA/GMS chip to make phone calls.

Then there was the Palm Treo which dated back to 2002 with technology the iPhone still doesn't have

Then there are OG (ol' skool) nerd/geeks like myself that emailed and blogged and badgered Palm to merge the two together.

Apple just beat them to the market. The iPhone is essential a conglomeration of many devices and concepts.

The true and ONLY breakthrough that Apple brought was the OS to manage all of that technology.

Everyone needs to take a step back and think a bit deeper on these things if we wish the conversations to ever go anywhere.
---
queen elizabeth ii wedding
Coming from a full-time, multimedia/journalism/photography/etc professional I have to totally and completely


AGREE!

I've seen a huge decline in Apple's interest in the professional market, and I don't even mean high end pro, we're talking SMB and SOHO type stuff here. The last revision of FCP was just not worth it unless you were buying new or buying to ensure you didn't have any left over bugs.

Avid Media Composer and Premier have gained massive leads on FCP in terms of workflow and speed. Once the younger college students start seeing how fast they can delivery a product with Adobe or Avid, they'll start wondering why the small houses switched to FCP in the first place, and start wanting to learn what the industry is working with . . . Avid, After Effects, ProTools, etc. And the iMovie Pro will be left to indie filmmakers and consumers with deep pockets

** disclaimer ** I have nothing against the indie segment . . . I am in it and love it. But Apple makes it harder with every update to justify staying with a company that has too much on it's plate, and not enough staff to keep up with the rest of the market.

Apple will always claim that "no one's buying it" rather than, "we didn't make it marketable and desirable" when they go to axe some hardware or software title.

Careful, some trolls will insist that your opinion is only relevant to your narrow world view and that you need itemized spreadsheets to prove that you know what you're talking about.
---
Queen Elizabeth II after the
WildCowboy
Sep 18, 11:03 PM
It would be nice, but I'm not holding my breath. I've still got another couple of revisions before I'm ready to buy, so I'll be sitting this one out.

My gut feeling is that there won't be any new hardware at Photokina, but a later release of the MeromBooks in time for Christmas is certainly possible.
---
adamfilip
Jul 14, 02:42 PM
more importantly then dual optical is being able to support 4 hard drives then!
---
noire anqa
Mar 26, 07:28 AM
http://dissociatedpress.com/wp-content/uploads/2010/08/facebook-meh-button-500.png

Yet another unimpressive "major" update to an O/S that's showing it's age and irrelevance. (Hell it's already to most consumers nothing more than "That thing you gotta hook your iPad up to to make it work.) Compared to the iDevice world, the computer side of Apple has ground to a halt. Is it intentional I wonder...? ;)

Enough!! Combine MacOS and iOS already!!! The transition is so painfully slow, would someone else in tech get off their lazy ass and prod these guys to move a LITTLE quicker?!?

:rolleyes:

A clear and balanced argument ladies and gentlemen.
So cogently valid as to supersede the need for evidence.

Edit: Wait .. i just got the sarcasm .. damn!
---
silverblue3
Aug 26, 07:49 PM
What's the GPU on the new mbp gonna be? Bring on the SLI GPU's ;) Will give alienwares a run for their money.
---
Jon'sLightBulbs
Aug 26, 04:08 PM
You're screwing up, intel. We don't want 300 trillion transistors on a 1 nm die. We want longer battery life. Idiots.
---
leekohler
Apr 28, 04:28 PM
Well he's obviously American! Just look at him! ;)

Yeah, I wanna know why he is "obviously" born in the US, and Obama isn't/couldn't be.
---