Poison ivy, poison oak and
Should we be surprised? I mean really this is good information, but it is does not really make me sit up and say "WOW". It is definitely interesting for the benchmarks. Thank you Steve for making the switch to Intel!
---
Poison Oak
why? iphones outselling itouches by so much makes sense to me.

Just really basing it on my own experience - I'm the only one of my close friends/family to own an iPhone, but I can count 5 iPod Touches in that same group. Also thought their would be a lot of iPod Touches owned by children rather than iPhones.
---
poison oak rash pics.
phatpat88
Jul 15, 12:43 AM
So excited... How come no FW800 infront? thats a little crazy no?


Right now the only device I use for FW800 are Hard drives... I would rather have a 2nd USB 2.0 in front than the 800
---
poison oak rash vs poison ivy.
Funkymonk
Apr 19, 01:32 PM
I'm surprised to see iPhones have outsold iPod Touches by so much; I've never really considered the figures but just assumed that there would be way more iPod Touches around than iPhones.

why? iphones outselling itouches by so much makes sense to me.
---
Poison oak grows mainly in the
Personally, I love CS5, even on the Mac Pro with 5870/GTX285. Hopefully this won't jinx myself, but I've had no bugs or frustrations, and I edit full HD movies with it.

I'm looking forward to this version of FCS, because I've only played around in it with others' systems, and it didn't blow my skirt up. It will be nice to have both suites, if the new FCS proves worthy. I know a lot of FCS users, and I look forward to joining them, so get this thing right, Apple.

I took the plunge and upgraded my CS4 Design to Master in order to take advantage of 64bit Premiere/AE. Really looking forward to this, hopefully Apple can catch up to the competition.
---
mild poison sumac rash.
Just my 0.02 regarding Apple's customer service :

I buy Apple computers in the hope never to need any support by the manufacturer. Two times I had issues ( broken hinge on TiBook, 1st. gen. ACD 23" with severe color tint ) and Apple wouldn't even acknowledge such a problem exists. Needless to say, those faults are well documented as inherent design flaws of the products mentioned.

That's Apple Germany, mind you - I would never even try to contact Apple US for possible issues with the computers I bought and use over there, as customer protection in the US is virtually non-existent.

I'm a professional user, and received exceptional online and phone support by other companies for 300$ products, but no service whatsoever for 20k+ of Apple products.
I know Apple is not catering to pros, but still ....
---
Poison oak has leaves that
Get me right but i get negative impression about Apple reading this : "Canon was told last night that Apple has demanded ALL "lecturn" or stage time exclusively."

It is ok to be ambitious but not imperialistic and mean!
---
poison oak pictures. poison
As a recent switcher to Mac, I have had a lot of experience with M$'s System Restore function. It is NOT a "go back and find that data I deleted" application. It IS a "can we please go back to a time when this computer wasn't totally ********* up" application.

I know, I cant believe people are comparing it to the sytem restore on Windows... sys restore on my PC is total bollocks and never solved any problem I had.
---
poison oak rash. poison oak
noire anqa
Mar 26, 07:33 AM
Wirelessly posted (Mozilla/5.0 (iPhone; U; CPU iPhone OS 4_3_1 like Mac OS X; en-us) AppleWebKit/533.17.9 (KHTML, like Gecko) Version/5.0.2 Mobile/8G4 Safari/6533.18.5)

This might explain the shambles that is 10.6.7.

Last release before Lion - semi-brick your machine to force an upgrade.

iOS 4.3, last release before iPhone 5 - murder your battery to force an upgrade.

You've guessed it, I'm not very happy with Apple at the moment. So which is it; underhand tactics, sloppy Q&A or declining standards?

It must be conspiracy right. Right.
It couldn't just be an honest mistake as a result of a stretched development team.

No. It must be the same guys who shot Kennedy messing up all our tech. It's probably something to do with the Chinese.
---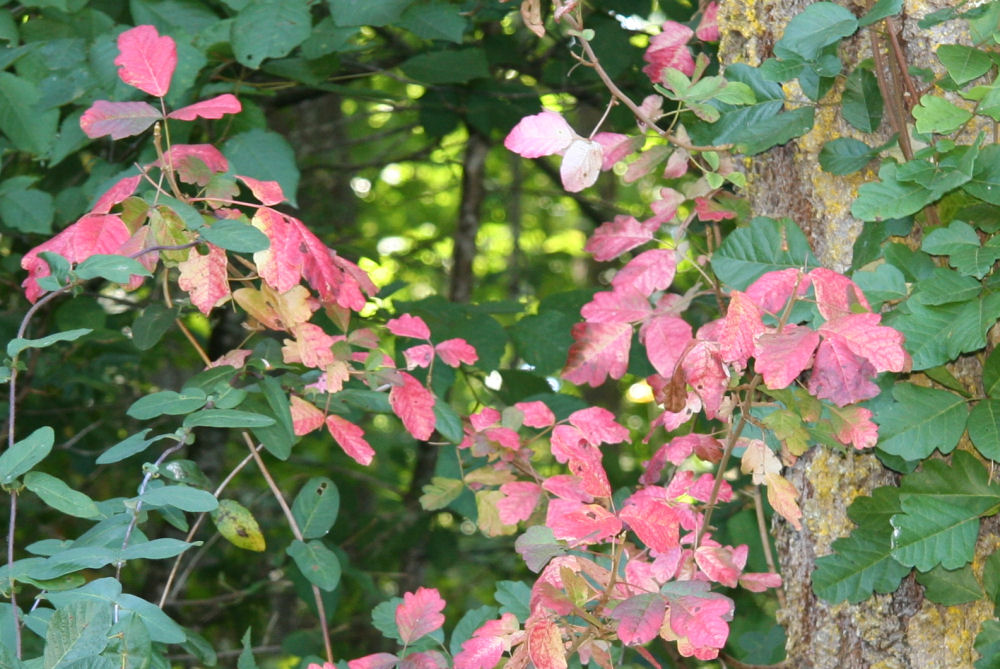 small poison oak rash. poison
justaregularjoe
Mar 1, 12:01 AM
Yes, I did agree with that post. What is your point?
Heterosexuality is by definition normal (conforming to a standard; usual, typical, or expected). What percentage of the population is homosexual, what percentage is heterosexual?

Humans by default have four fingers and a thumb on each hand. Am I being mean to people with more or fewer fingers? No, just stating a fact.

You know how stupid that argument is? You are comparing physical defects to a different mental state. Physiologically, gay people are not any bit different from straight people. (IE one identical twin gay, one not cases...)

Here is a much closer analog to your view:

"I hate you for liking the color yellow. Your views are sick and your practice of having yellow things in your home is sick and wrong and immoral. A three thousand year old book written by some uneducated shepperds told me that people who like the color yellow are going to burn in Hell because someone hates them."

Do you see just how stupid this whole thing is?
---
Poison Ivy Photos
Woot on site ... look at all the geeks :)

First shirt says "Veni. Vidi. Codi." on the front and "WWDC06" on the back.

...and yes those banners making fun of Vista are real.
---
small poison oak rash. poison
TheAnswer
Jul 14, 09:00 PM
I'm going to guess that the power supply on top will be like the MDD models, and therefore add rooms for more hard drives and optical drives.

Either that, or the guy that made up these specs figured that mimicing the MDD structure would add street cred to the rumor of the two optical drives.

Either way, between the case redesign rumor and the Conroe vs. Woodcrest rumor, looks like WWDC will really boost the credibility of one rumors site and smash the other's credibility to pieces (unless they're both wrong).
---
poison oak rash photos.
iMac - No.
iPod - No.
MacBook - No.
MacBook Pro - No.
MacPro - Yes.
Xserve - Yes.
Displays - Yes.
Leopard Preview - Yes.
iPhone - Ha ha ha ha ha ha.

I agree with this. In fact I wouldn't be surprised if it was just a leopard preview and mac pro announced. Remember....It's always less than you expect. I would be absolutely *shocked* if anything iphone or ipod related is announced.
---
Poison ivy, oak, and sumac are
predictions:

Leopard preview
Mac Pro (same enclosure)
New displays. Same enclosure, better specs.
Isight, smaller, stand alone. or BTO on displays
New large display 40"+
New Aiport xpress. Better range, wirelles music/video.
That's it
No ipods, no Ihome, no iphone.
iSight-Windows XP, Boot Camp support
Leopard-more built-in games-soltaire (something like Eric's Soltaire Sampler but with rich graphics) that outdo Vista's
---
poison oak rash pictures
Wirelessly posted (Mozilla/5.0 (Linux; U; Android 2.3.3; en-gb; Blade Build/FRG83) AppleWebKit/533.1 (KHTML, like Gecko) Version/4.0 Mobile Safari/533.1)

I'm not impressed by this at all. The very fact that the Gingerbread source is available has given my Orange UK branded ZTE Blade Gingerbread before other phones had official builds.

I know that some here despise all that may compete with Apple but the Android community and developers who put work into projects like Cyanogenmod are an awesome bunch. It would be sad to see the community go by the wayside because of any change in the distribution of Android.
---
poison oak rash photos.
Thanks ksz. I checked it out and the multi burning capability is great. But Dragon Burn will not let you write Images which I find incredibly lame. I use Toast 7 a lot and I use it most of the time to write images not to physically burn discs. I would love to be able to write multiple Images with something. But, alas, Dragon Burn is not it. :(http://www.creativemac.com/2001/04_apr/news/toast53.htm

Still, from what I've read you need multiple instances of Toast open. I'll try Disk Utility for burning two images at once when I get a new image that I need to burn.
---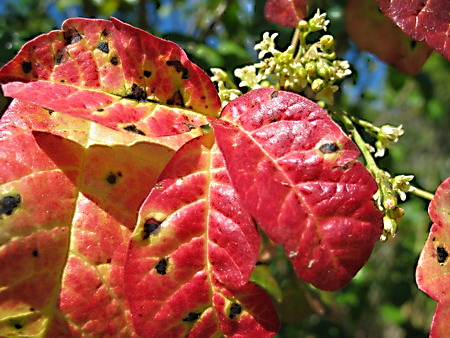 Western Poison Oak Photo
I would really love for the Playbook or the Touchpad to succeed over the fragmented Android POS ecosystem. The HTC tablet that they announced today won't even come with Honeycomb.

If you meant the HTC View for Sprint (aka the Flyer), then I don't think it needs Honeycomb right away to become popular.

It'll start with Gingerbread, Sense and the Scribe pen technology, which is plenty to play and be useful with.

I'm looking forward to trying its ability to allow typed, drawn, and voice memos during the day, saved into Evernote. Latest demo video here (http://www.youtube.com/watch?v=dVK-OTnxnp0). HTC is going out on a limb here, but I think it's a good one.
---
poison oak rash. Poison Sumac
The problem with your "logic" is that not everybody is gay. Homosexuality is nothing new, gay people have been around for a long time, and humanity is surviving.

Except I was responding to a post that suggested heterosexuals stop having sex...
---
or its kin poison oak and
NoSmokingBandit
Aug 19, 02:25 PM
All that I get from that quote is that they are using older models, but that they will, obviously, be rendered in the new GT5 engine. So, the marketing team can say all they want, but actual screen shots of Standard™ cars do not show much improvement, if any at all, resolution increase notwithstanding.

Based on what, old gameplay footage? Game are often tested with old resources while the new models are being built. God of War used a stick man with a sword until they got Kratos done.



Look at this pic:
http://us.gran-turismo.com/c/binary/images/5294/gamescom2010_029a.jpg
That rx-7 looks tons better than anything GT4 ever had, but its still not as nice as the "premium" cars. I am assuming of course that this is live-rendered, and i believe it is due to the jaggies on the rear of the rx-7, which i can't imagine they would let slide on a pre-rendered shot.

Time will tell, of course, but i'm certain they didnt just import models from GT4. What the hell would they have been doing for the past 5 years?
---
Bleubird2
Apr 27, 08:50 AM
Its not about being a criminal or paranoid. This data is for the sole purpose of marketers to sell us crap.

Well, I'm tired of seeing ads everywhere I turn. You can't go to the bathroom now without seeing a ad shoved in your face and its becoming tiresome.

It reminds me of a line from Futurama:

Leela: Didn't you have ads in the 21st century?"

Fry: Well sure, but not in our dreams. Only on TV and radio, and in magazines, and movies, and at ball games... and on buses and milk cartons and t-shirts, and bananas and written on the sky. But not in dreams, no siree.

Well, Fry could have added our iPads and our phones too. Its disgusting already how much advertising has infiltrated our lives. You can't even read a news story on the internet without an ad being being intrusively shoved in your face.

I'm old-fashined I guess because I have no interest in having a smartphone in the first place. I just have a standard flip-phone. By owning a smartphone, you are always going to be faced with privacy issues because if you are using facebook/twitter and whatever else you are using to broadcasting your information. If you don't want advertisers to use your information, stop using social networking sites and search engines and stop being connected.
---
mmmcheese
Nov 28, 09:09 PM
Anyone who didn't see this coming is a complete idiot...
---
I did see your earlier design, actually. I had though that it was meant to be the same footprint as the Mac Mini. Seeing it again, I can see that I was mistaken. By comparison, my design is 10"W x 11"D x 4"H. I think to bring it down to the MP 8.1"W, it would have to be made taller, to be reasonable.
Yes, mine's about 5" high, which is tall enough so it would probably need some low hand grips or something. I'm not an engineer for these things, so I'm not even sure it would fit everything, but it looks like it might.
Also, in the vein of quibbling, I think that the perforated look of the MP allows for much better cooling, and therefore hotter components, such as extra boards, faster processors, higher-end GPU, etc. That's the reason I went with it... :)
Perforation only might help cooling. I've heard getting cool air on the parts in question is the most important, and internal flow may actually be better served with a mostly (obviously not completely) closed case design. (I'm probably wrong though in my recollection.)
Maybe now I should draw a scene with the Mac++, a keyboard, a mouse, and an ACD. What do you think?
Sure, I'd love to see some more pretty pictures of what we're dreaming about. It's a little like holding a lottery ticket in your hand, waiting for the numbers to be drawn, visualizing what you're going to buy with the winnings. :-)

-Dan
---
ccrandall77
Aug 11, 01:47 PM
Well, to be fair, your radio ROM/software can have some effect on your reception, and different companies release different radio software at different times, and that can have some effect.

My 8125 has a t-mobile radio ROM, but I run it on cingular. There are a few wrinkles in that, but you are generally correct.

You are correct. With my testing, I used an unlocked Nokia 6620 (originally from Cingular) with both T-Mo and Cingular SIMs. Also did the same with a SE T610 (unlocked, but originally T-Mo). In both cases, I found Cingular's service (NOT CUSTOMER SERVICE!!!) much better.
---
supremedesigner
Jul 14, 03:39 PM
Make a copy of Toast and use one copy for one drive and the other copy for the other drive.

Ohhhh! That could work. Have anyone tried this before? Thanks! I'll check on it when I get home! :D
---