lack and white background
macfan881
Aug 11, 12:29 AM
Just saw on the video preview for amazon.com that this will have the Top Gears track i thought that was pretty awesome cant wait for this to finally come out. Wasn't this game a original Launch game?
---
This beautiful lack and white
Looks like they are going for another Snow Leopard (aka disappointingly small) release.

Not sure about what everyone else wants out of the OS, but I certainly don't want ANY of the iOS style features they have announced. I can see launchpad becoming another unused feature (I'm looking at you dashboard!) that people forget about.

I guess we'll know just how committed Apple are to the Mac after this. We already know they couldn't give a damn about the hardware side of the business any more. The final stab in the back would be XCode for windows.

I really do fear that within 3-5 years Apple will have a tiny mac lineup with all focus on iOS. No more yearly OS updates, no more updates to iLife, etc. They make peanuts from it compared to the iOS income.
---
new york city subway lines.
Dr.Gargoyle
Aug 11, 03:48 PM
I standby my assumption that the amount of internet usage is probably a good gauge of cell phone usage.
I am sure you are...
Care to dispute, then provide your own "facts".
My assumption (http://www.gsmworld.com/index.shtml). I was wrong. It is not 81%, it is 82%. Sorry, I will check my sources better next time.
---
New York City Manhattan street
boncellis
Jul 27, 05:11 PM
I could take a stab to make a Mini double-wide :-). (Perhaps not til the weekend tho to make it pretty.)
It would work well in home entertainment setups, but not so much on the desktop, I think. I'd expect a deeper, rather than wider, chassis would be preferred.
new york city map of boroughs.
tripleanica
Nov 29, 01:29 PM
real music lovers buy their music in order the support great artists. i don't buy crap from the people at universal. nor do i expect to give them money when i buy an ipod.
---
Their bold lack and white
KnightWRX
Mar 26, 07:58 AM
2) $129 is too much. This one cracks me up. Apple is bundling a $500 product into the OS (and other OS based servers are far more expensive) and people think $129 is too much?

Apple is bundling a bunch of GUI management tools, akin to Webmin. Was that worth 500$ before ? Nope. Is it more expensive elsewhere ? No. Let's face it, OS X Server was always a toy Unix compared to other big-Iron Unix systems and even to Linux as far as enterprise support goes. Volume management, hello Cupertino ?

Their old archaic way of managing storage is atrocious and no, I don't necessarily want to hook up with a huge array and run Xsan, I just want to intelligently manage my local storage. No, just RAID1 volumes is not enough, I want my volumes logical and independant of my physical volumes. I want to be able to move logical extents to new physical extents without having to take down anything on the box.

And what about those GUI tools ? I can't even just do X11 tunneling over SSH to my desktop to run them, I have either run their Remote Desktop stuff or use a 3rd party solution like VNC... What good are they ? At least make them web based (HP Systems Management Homepage type stuff) and join in to what the rest of the industry got clued into years ago if you don't want to code GUI stuff over X11.

And other OS based servers are not more expensive. Solaris is free (http://www.oracle.com/technetwork/server-storage/solaris/downloads/index.html). I won't even bother linking to all the free distributions of Linux that are ready for the server (Fedora, OpenSuSE, Arch, Ubuntu). The BSDs. Unix server product vendors make their money off of support contracts, not the actual software itself, an arena Apple obviously wants no part of.

All the bits and pieces of server software is mostly re-packaged open source components nowadays anyhow. Most every vendor out there is using Apache and Tomcat in their web-based products, Postfix on the mail side, I've seen a lot of MySQL and PostgreSQL based products (HP uses both, MySQL I've seen in their Output Manager product, PostgreSQL in their System Fault Management, Symantec uses MySQL for Brightmail), and let's not even get into OpenSSL and OpenSSH...

Heck, even Apple does this. OS X server is just a bunch of open source components packaged up together. Apache, OpenLDAP, OpenSSH, ClamAV...

So please, pretty please, with a cherry on top, let's not call OS X Server something worth 500$ and compare it to "others that are more expensive but in actuality are free to download and run and only expensive to get vendor support for".

This rant was longer than it should have been. I love OS X as a desktop OS. I'd pay 129$ for a Lion upgrade with my eyes closed. Best of both worlds. Unix underpinnings and powerful command-line (everything is there!) with integration for all my server products yet fast and easy to setup GUI that is mostly consistent so as to attract a large user base that makes it a good proposition for commercial software vendors to port their packages to. Apple just never got really serious about the server side of it (and lets face it, it's not their business and they obviously want no part of the entreprise market) and I'm not faulting them for that. Let's not be as disingenious as to claim their selling you a 500$ product for 129$ though.

I'm shocked at how many people are so willing to just wave away all the nice under-the-hood changes and improvements that Snow Leopard offers just because there aren't any super-radical UI changes... really disappointing to be honest. Does it really have to be all flashy to be of interest to you? What, the functional side of things doesn't matter any more?

See how this little change in your comment still makes it apply very much to the MacRumors crowd ? ;) The fact is, you're not really dealing with technical people on MacRumors, no matter how much some of them pretend they are. Heck, some of them still believe that HTML is a programming language and that they are web developers because their tools of choice are PhotoShop and Dreamweaver.
---
New York 2011 Softcover
This seems a little fast for the first GM. Maybe not such a big update after all? Where are all the secrets? The UI could use more of an overhaul IMO. This is probably just for the devs and they will bust out some fancy fancy at WWDC. I hope! Gotta have that one more thing...

I hope Lion lives up to the name and is BEAST.
---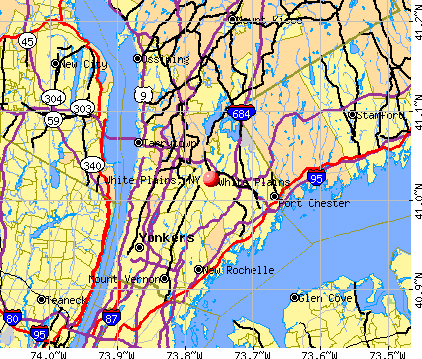 White Plains, NY map
A "bug" right? ;)
Yup.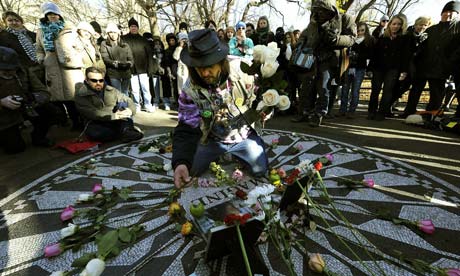 Lennon fans gather at New York
NoNameBrand
Jul 15, 08:49 AM
There are advantages to having it on top too.

1) Hot air from components in the case rises to the top of the case..
2) Fan in PSU vents it out of system

Hot air in my G5, at least, is vented out the back. There's not a lot of air flow between the thermal zones on the G5.
---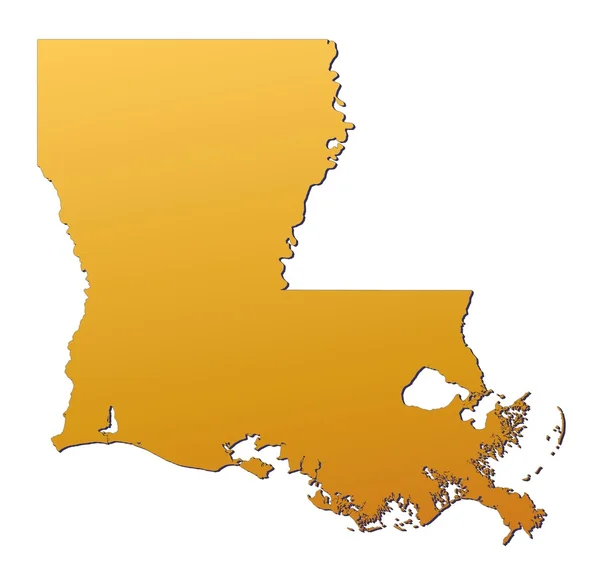 new york skyline lack and
Full of Win
Mar 22, 01:29 PM
Lack of Flash support is the achilles heel of iPad. I hope Jobs gets off his high horse and relents.

Don't hold your breath. There are many words that one can use to describe Steve Jobs, contrite or compromising not being one of them.
---
New York City Loeb Boathouse
Becordial
Apr 27, 08:25 AM
I think the patch to iOS is a good response.

Making it clear the log file especially when you switch off location services is a good response, and that it will shorten the overall storage of it.

I hope it still does fast triangulation as necessary - there is a benefit to that - but just that the record keeping part basically is a non issue any more, because the cache is regularly flushed.
---
New Jersey, New York City
Rodimus Prime
Apr 27, 01:14 PM
well here is a kicker for you Glennbeck is saying that if you are still questioning Obama citizenship (aka a birther) you are crazy.
http://www.glennbeck.com/2011/04/27/obama-releases-birth-certificate-holds-press-conference/

If glennbeck is calling you crazy on this topic that is pretty bad because we know how off center Glenn Beck.
---
White) - New York City
technocoy
Nov 29, 01:00 PM
I can't get over the blind greed of these companies.

I'm waiting on Apple to get "threatened" by the bastards one time too many and then Apple says "ok" then approaches all the artists and opens the store to them paying part of their production costs and then giving them 80 percent of the profit off every song sold. Let's see how long the record companies KEEP their artists after that.

They better wake up to the new century before their artists do.

With most music savvy artists able to produce an album for less than a few thousand bucks now, Apple could turn on the industry and just blow it out at any moment. the industry could fragment into producers and mastering studios that get only for the service of producing and then it goes up to iTunes where it's subjected to reviews by peers and by a DIGG type system to promote it.

Browsing and sampling does a lot to increase ones musical library.. I found 80 percent of my new music by just searching and browsing on napster back in the day... I would find a new artist by chance and then go and by their CD. If apple would make their previews longer you would have the same type environment.

I'm not against a company making billions, but those billions should be made from giving the people who put them there what they want.

ugh. sorry, rant over.
---
New York City Map
Does no one else think this event will only be about leopard? If they release any hardware, it's going to be the mac pro, and even that will only get five minutes of attention. (The xserves seem logical too because of what processors they are using) No other hardware, just leopard leopard leopard.

Also, I don't see this as being as monumental of a release as everyone is making it out to be. There are some features that I would like to see implimented, but I'm not holding my breath. This is not to say that I'm being pessimistic, though.

I think we will see some better game support, performance and security enhancements (for all the flaunting Apple has been doing about their security, they had better give us some security worth flaunting!), and something to do with bootcamp. (I still love the name!)

Other minor things I'm expecting are the ability to put widgets on your desktop (without using some sort of "dev mode" like you do now), having multiple dashboards that can be assigned to different hotkeys, enhancements to most of the bundled apps ala the report from friday, and of course the updated finder.

Oh, and finder. I don't think it will have tabs at all. Instead, I think your equivelant of tabs will appear in the left column, along side the favorite folders and drives. Notice how your harddrives/volumes is separated from your favorite places, picture a second separater there and below that your active folders. And for god's sake, give me a directory tree! :rolleyes:

Vista doesn't concern me much, and it shouldn't concern Apple. Tiger still kicks Vista's ass up one side and down the other, then up the first side again for good measure. Has anyone else here tried the vista beta? It's such a pain to use, and I've been a windows user since DOS. I see no reason why Vista should be so... unintuitive other than to try and compete with OSX. If they don't do some serious rethinking on it, Apple will continue to enjoy quite a bit of growth. ;)
---
Weekend in New York | Street
So no one is questionning this rumor at all ? We're just to accept as fact that "apparently" based on the sayings of "one guy who works at BB with pimples on his face says" ?

Before everyone jumps the gun and says "BB sucks! They deserve this!" can we at least get some kind of confirmation ? After all, they still advertise them on the web :

http://www.bestbuy.com/site/Apple%26%23174%3B+-+iPad%26%23174%3B+2+with+Wi-Fi+%2B+3G+-+16GB+(Verizon+Wireless)+-+White/2341061.p?id=1218321299972&skuId=2341061

Or since there's a rumor these guys might have "slighted" Apple, we are to immediately and blindly follow in the witch burning ? Macrumors, the objectivity astounds.
---
new york city map broadway.
cbronfman
Apr 11, 06:35 PM
I'm with the other 3GS posters who hoped to be able to upgrade in June when our phones will be 2 years old (and showing their age for a tech product). I can wait until September (well, I'll have to as I don't want an iP4 which will be a year old by then). If something goes awry with my 3GS I'll have a problem as I don't want to be locked into a contract with AT&T buying a iP4 a year after it was released, and my iPhone 2G (original) has no GPS so some of the functionality I rely on will be gone). Maybe I'll schedule a genius bar check-up for my 3GS before my Apple Care expires. I don't expect LTE although it woudl be nice. I do hope for 3G+, dual core processor, improved antenna (although the signal strength on the IP4 is much stronger than on the 3GS) and thinner would be nice. I'd also really like it to be like the iPad2 with the GSM version able to work on other GSM networks by a quick change in SIM card and not locked to AT&T for those that travel a lot abroad or to Canada.
---
performed by New York City
logandzwon
Apr 19, 02:51 PM
The First Commercial GUI
http://img62.imageshack.us/img62/5659/star1vg.gif
Xerox's Star workstation was the first commercial implementation of the graphical user interface. The Star was introduced in 1981 and was the inspiration for the Mac and all the other GUIs that followed.
http://img217.imageshack.us/img217/7892/leopardpreviewdesktop4.jpghttp://img714.imageshack.us/img714/5733/xerox8010star.gif


-The Star was not a commercial product. Xerox didn't sell them. (Well eventually they did, but not as PCs. they were to be similar to what we'd call a terminal today.)
-the middle image is actually of an Apple Lisa. I think you were just showing as a comparison, but some people might think your saying it's a Star. It's not. It's a Lisa.
-Apple compensated Xerox for the ideas borrowed from the Star. SJ and the mac team were already working on the GUI before any of them ever saw the Star though. Also, Macintosh 1 wasn't a copy of the Star. In fact a lot of the stables of a modern GUI today were innovated by Apple for the Macintosh.
---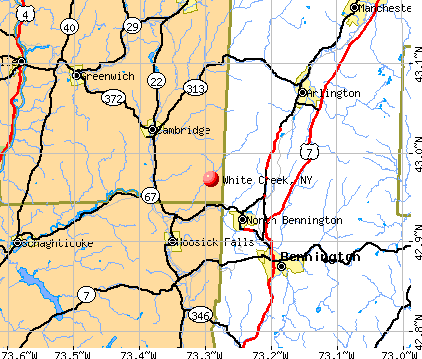 White Creek, NY map
ClimbingTheLog
Jul 20, 01:04 PM
I hate to burst everyone's bubble, but Kentsfield will not be appearing in any of the Pro machines for some time.

Apple will be using them exclusively in the Xserves, at for the most part of 2007. This will finally give Apple another way to distinguish their server line from their pro line.

Apple doesn't get to operate in a bubble anymore - in Intel Land you have to compete. If they executed your plan, Dell would just go and make a "workstation" with dual Kentsfield and Apple will get crushed in Photoshop benchmarks. No way they're going to allow that.
---
My-New-York-City-Map
This is just a smoke screen for something else....;)
---
I think most of your proposed reasons aren't really as practical or useful as people think in practice (that is, most people would never do it, or otherwise gain an advantage); however:

And bluray drives will be INCREDIBLY expensive when these machines ship, not to mention who knows how well they will burn cd's and dvd's (assuming that all bluray drives will be burners, none of them readers only). Many people will want to wait and add a bluray or hd-dvd later, especially since nobody knows which will be the winning format.

This one I can believe. Room for a future HD optical disk format reader. Makes sense. I was envisaging the Mac Pro coming with two drives, but it makes sense it would come with one and have a slot for a new one for a later date. I suspect a standalone BR or HDDVD drive would cost less than one that also has to replace the functionality of a Superdrive.

If this is Apple's reasoning, it also suggests they're being more pragmatic than analysts keep suggesting on the whole DVDng war. Which makes sense. I have a gut feeling that HDDVD and Bluray are to DVD what SACD and DVD-Audio are to CDs.
---
lol you mac folk and your photoshop :D
let's get some game benchmarks :rolleyes:
---
matticus008
Nov 29, 06:30 AM
It goes to court and the 'Pirate' successfully argues that he/she has already compensated UMG by buying the iPod/Zune. The judge agrees and piracy of Universal music becomes legal so long as it's for the 'UMG taxed' iPod or Zune.
Only if all the lawyers and judges in the room are asleep at the wheel, and even then only if that mass narcolepsy extends to all appellate and supreme courts above that one for the several months it would take to shut down any of the major labels.

It would be an interesting case, and yes, it is possible.
So is teleporation, but I'm not camping out in any lines.
---
So why use woodcrest WITHOUT dual processor configuration? Makes no sense, any single proc models should be conroe.
4M of L2 cache is another good reason. According to recent reports, only the "extreme edition" of the Core 2 (aka Conroe) chip will have 4M. And it will cost more than Woodcrest.
Macs have ALREADY had two optical bays (including twin CD drives). And none of these configs include two drives, you'd only have a second one if you wanted it.
Where have you been shopping recently? Only one model PowerMac has ever had two optical drive bay.

The MDD G4 PowerMac towers (August 2002-June 2004) have two optical drive bays. The G4 PowerMacs that came before only have one (the lower bay is only big enough for floppy-size devices, like zip drives.) The G5 PowerMacs only have one externally-accessible bay of any size.

I would love the ability to install two optical drives, but your claim that Apple is currently shipping this somewhere is simply not true.
---
newyorksole
Apr 11, 02:52 PM
Honestly, I don't mind waiting. The iPhone 4 is a BEAUTIFUL phone. Takes great pictures, fast, responsive, high-res screen etc etc. New apps are being released all the time and getting updated.

While I enjoy the 4 Apple is trying to make the iPhone 5 and iOS 5 amazing so that it'll be MORE than ready for prime time.

We have so much to look forward to: Lion, New MobileMe, Server Farm, iPhone 5, iOS 5
---