The Mall in snow, Central Park
As best as I can figure, it works like this. Managers get good grades if they sell certain amounts of products.

I'll use low numbers here. Let's say BB corporate wants you to sell at least 5 iPads a day to make your "Quota". One day, 10 iPads come in. You sell all ten, yay, you made quota for the day.

But the next day, none get shipped to the store. So, boo, you didn't make quota, since you didn't have any to sell.

So, if you get 10 the day after that, & not knowing if more are coming tomorrow, you sell 5, make quota, and hold the other 5 for the next day when, low and behold, none get shipped to the store. You still have 5 left over to sell, which you do, and again you make quota for the day.

Basically the more days you make quota, the happier BB corporate is, and the better chance Mr. Manager gets a bonus down the road.

Mr. Manager (http://www.youtube.com/watch?v=O4DMPmoJkJQ)
---
the Mall at Central Park.
Yeah I thought about that... But I'd rather not go through the hassle of craigs list and eBay...

Just a suggestion. Don't blame ya. eBay is a disaster. And Craigs wasn't far off, with all the inquiries and little follow through. I let it go for less than I would have liked, just to be done with it.

Still glad I did.
---
Central Park The Mall,
FF_productions
Aug 5, 03:26 PM
Finally MR has put together a final rumor roundup...
---
Central Park The Mall
Gruber is rarely accurate in his conclusions, and this time is no exception.

None of what is happening smacks of being a "bait-and-switch" as he claims. That would've required extremely clever pre-planning years ago on the part of Google.

Instead, it's got all the hallmarks of too little pre-planning.

Anyone with experience dealing with large projects can see that Rubin has belatedly come to realize that things were getting out of control. Now he is goofing up trying to take full control himself instead of doing the smart thing and first getting a consensus from the OHA members.

I don't think it's about planning. After all, how much "planning" do you need to do if your philosophy behind the product is basically " open it up so everyone can contribute and see where it goes"? The point most here are making is that the age-old "open" vs. "closed" ecosystem argument, which has repeatedly been used to criticize Apple over many years, is now looking more and more as if Apple was right all along. In this case what you call "lack of planning," I call lack of much thought at all. I for one don't have much faith in most things accomplished by committee, and that is the basic flaw in most "open" systems.

The "bait and switch" reference applies in that many of those who jumped on the Android bandwagon now find they don't have nearly as much control as they thought they would, as evidenced by the complaints from that community.
---
The Mall - Central Park, NYC
Perhaps this is like CCTV systems in the workplace.

You are allowed by law to fit them, however staff must be told they are there.

Perhaps it's just that the public need to be made away this is being done, and not done secretly. If people knew, then this would be a non story in the 1st place.
---
This is The Mall in Central
Why not just improve the Backup program that comes with .Mac or include it for free? Do we really need another interface? To me it looks like form over function.


You are out of your mind. A true versioning file system is insanely useful, and has been a Holy Grail file system feature that has not existed largely because it requires some significant unused disk space and disk performance to use it -- it is not a cheap feature to implement. Once you have it and applications start to use its functionality it will be like the internet: you will wonder how you got on in the computer world without it.

I do not care how they presented it, if it works as advertised then it is a "killer app" that will cause many people to part with their hard-earned money (myself included).
---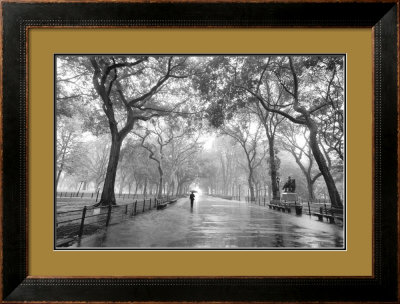 central park Of the mall
gnasher729
Jul 28, 06:32 AM
AFAIK, the Merom CPUs have an improved SpeedStep technology, so that
on average the heat generation may infact be lower for Merom.

Do you have any links that describe Merom's SpeedStep compared to Yonah's? I thought Yonah's was quite good, allowing you to reduce both clock speed and voltage simultaneously. It is always a problem with Intel, they say "improved SpeedStep", but they never tell you "improved compared to what".
---
quot;The Mall,quot; Central Park, NYC,
Iconoclysm
Apr 19, 06:29 PM
Alright, I was originally going to take Apple's side on this, since I could clearly see it looks a lot like iOS, but having looked at Samsung's F700, I don' think Apple has any right to sue..

Although the Samsung F700 has very simple icons, Apple clearly has the same placement of icons, even looking at the bottom you find the four dock like icons..

http://img263.imageshack.us/img263/9559/samsungf700cellular.jpg

I'd say that Apple copied Samsung :P.. Honestly I'm not one to take sides just because I like Apple Products, I just think its wrong to sue since Samsung clearly had this type of UI first.. Apple has no right to sue..

Which launched 6 months after the original iPhone...and was displayed in February of 2007 with an entirely different interface.
---
Today, the Central Park
thisisahughes
Apr 27, 09:04 AM
There's a nuclear disaster in Japan and treacherous weather throughout, people are jobless and homeless and the dollar's in the sh***er and our Supreme Court ruled that companies can give unlimited financial aid to any politician putting business interests in our government and people are worried about Apple possibly tracking them on their iDevice?

Let 'em, my life is BORING, they wouldn't be interested :p

one of the best posts I have ever read.
---
NYC#39;s Central Park
I purchased a Xoom over the weekend it's a great device, a little heavy, but very awesome for its first pass. I used to own an iPad 1, gave it away, didn't want an iPad 2. Why do I need two devices of the same OS where the UI was designed for the iPhone (smaller device) to begin with? I love the versatility of honeycomb, widgets are phenomenal on a large tablet screen. Everything is great about the interface so far, although there are a few things here and there which make no sense, but I'm sure they'll fix that. I ran into some bugs, called Moto support, they troubleshooted with me, fixed it and were really cool about it. As far as hardware, the materials are great, but definitely Motorola needs to learn a thing or two about button placement. They put the sleep/wakeup button on the back of the device. I used to like to hit the home button on the iPad to wake it up and do stuff (while I was having a bowl of cereal for example), with the Xoom I can't do that, I HAVE to pick up the device. Another interface/hardware awkwardness are the volume buttons and I cannot find a way to change volume within the device itself, unless I press the volume hardware buttons a window will popup.

Other than that, I can live with all this, and the device is extremely awesome and a fresh feeling of a new UI the way it should be done for a tablet.
---
The Mall
Of course they're going to refresh the laptops before the holidays. Duh. :rolleyes:

Agreed.

I can't believe this would even count as a rumour. It's more an "inevitability."
---
subject ny central park,
Lastly, OS X will always be superior to Windows based on the fact that it's built on a UNIX foundation. If I'm not mistaken, Windows code has just built on top of existing code year-after-year. :mad: I think the OS X was a fresh build.

windows has been, in the past building on existing code for many years and the last incarnation was windows ME, which followed windows 3.x, 95, 98, and 98SE

windows XP is built from windows 2000 which was built from windows NT which was written in what microsoft calls "NT" code, similar to UNIX but not as good, but more stable than the widely used windows 95/98

and os x is superior, and easier to use, than anything from microsoft
---
Central Park Mall In Winter
11thIndian
Apr 9, 10:07 PM
Uh, except I said "lots of professionals" and then you claimed I meant "professionals that I know" and then you acknowledged that it's not just professionals that I know.

Yes, I agreed there are professionals, but not LOTS of professionals. You don't know, cause... you don't know them, and neither do I. So these "lots" outside of your field of view may or may not be looking to switch. You see the difference, yes?
---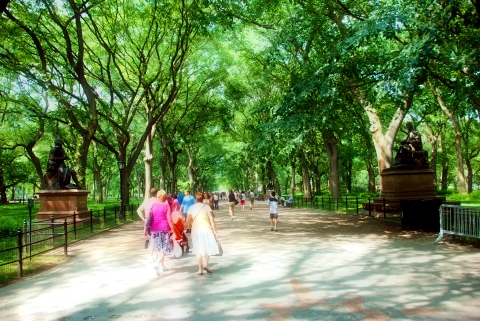 A great public park sep spring
Billy Boo Bob
Nov 28, 11:02 PM
1 Random artist finds inspiration and writes a song
2 Artist decides his song is so good that he/she records it in a professional studio (which he can rent) so the sound quality is superb
3 Artists logs into the iTMS and publishes his song
4 Artists gets $ from every song sold and the iTMS charges the artist for the distribution

See, that's the catch-22 for new artists. The labels are the ones that get tunes played on the radio. In the 50's and 60's they would strong-arm their stuff in, but I'm sure even nowadays they provide incentives (read: bribes) to get new stuff on the air. Especially if they think the band is really good and will make it in the long run. And don't fool yourself into thinking a new band can get huge without radio.

The problem is that the labels get the artists by the balls when they sign them up to ridiculous contracts. Your 1-4 examples look pretty good on paper, but in order to sell any significant number of copies of their music, anyone wanting it (but doesn't know it yet) has to wade through tons of (what that persons sees as) crap just to get any exposure to something they'll consider good. I'm sure there's a lot of music in the indie catalog that I would just love, but I don't have the time to wade through it all to find it. Instead, I'll listen to the radio and when I hear something I like, I'll try to pay attention to who it is. I may or may not end up buying it, or checking out what else they do, but without radio exposure, most good indie bands don't have a chance in hell of selling to anyone except those that happen to be in the bar where they're playing one weekend.

Now, if you take a look at already established and popular bands, that's a different story. Someone mentioned huge bands like Pink Floyd. Their last couple of CDs didn't need a big label to sell. People were going to buy it if they like Floyd no matter what. And in a case of that kind of popularity, the radio stations were going to play them with or without a major label. The same could be applied to other huge (classic) rock bands, as well as established artists in other music styles (country, rap, R&B, blues, etc...). Another example would be someone like Eric Clapton. He could put one out on "Clapton Records" and would sell nearly, if not exactly, the same number of CDs as he will on a major label.

Unfortunately, the number of artists (of any type of music) that could dismiss the labels and still sell as many CDs and get the same radio exposure are limited. And any new band is going to go nowhere without radio (or MTV/VH1) exposure.

In the end, I don't see the labels going away totally any time soon. They're in cahoots with the big FM music stations and in general, they do a good job of promoting new good bands that sign up. It's just a shame that there's really nothing to keep them from raping the artists. If there were just some way for new bands to get exposure to the masses without having to sell their souls to the labels then things would be better. Unfortunately, the Internet can only go so far in helping a new band with this.
---
The mall - Central Park - NYC
HecubusPro
Aug 27, 06:25 PM
I hate to say it, but I think the chances of Apple dropping the merom chips into laptops before September 5th are pretty slim. It's probably more likely that the waiting times are due to back to school rush shortages; Apple has doubled its laptop market share with the Macbook. http://arstechnica.com/journals/apple.ars/2006/7/25/4753

I agree 100%.

In addition, thinksecret reported earlier this month that we might be seeing an updated case for the MBP. http://www.thinksecret.com/news/0606macpro.html While this would be a good thing, because it alludes to Apple maybe addressing the heat issue, it is pretty unlikely that Apple would start shipping a machine to buyers without diclosing that the case looks different.

I've always loved the current look of the aluminum enclosure for the MBP's, so I'm not necessarily looking for a different enclosure, though I wouldn't mind if they did. It's what's inside that counts, right? :p

IMO, I believe the new enclosure will basically add easier access to swappable HDD's like the MB. It doesn't seem appropriate for a lower end model computer to have a feature the professional level model should have. That's why you pay the big $. I think the enclosure will remain the same, but we'll see an update that will allow users to change out their hard drives if they choose.

Apparently, the September 5th date stems from reports that Apple is scheduled to recieved a massive product shipment from Asia. http://www.appleinsider.com/article.php?id=1965 This coincides with other reports of the new Macs being ready "after Labor Day."

Agreed again. I know it's exciting to think that we'll see new macs with merom tomorrow, but I think that's 99% unlikely to happen considering the report stated that Apple will receive "a massive product shipment from Asia" on the 5th of September (remember, remember the 5th of September:cool: ) that still doesn't take into account the time it takes to ship from their warehouses where they received those shipments, to their retail outlets--Apple stores, etc. My guess would be that we'll begin seeing merom MPB's between the 7th to the 22nd in stores and online. Perhaps that's not a bold prediction, but I think it's a safe one. :D

It's pretty safe to say that we will be able to get our Merom Macs at the very latest by the second week of September; thus, we will all be able to capitolize on the ipod deal that runs through the 16th. Personally, I think that the likelyhood of time running out on the nano deal is pretty slim because that sale is likely in response to an imminent refresh in the nano's own product line. http://buyersguide.macrumors.com/

Though I certainly do hope they'll be available in time to take advantage of the free Nano before that deal runs out on the 16th.
---
Santa takes over Central Park!
I respectfully disagree. I say take it back and be ready for a much faster iMac Core 2 Duo. You want the latest, take it back. It won't be the latest for many more weeks. Core 2 Duo will be the latest for two more years.

Much faster? Benchmarks so far only say about 20% faster at the same clock speed. You just have to decide if paying a 10% restocking fee and being without your computer for who knows how long (I REALLY doubt new iMacs at the show, probably just towers and maybe MBP's) is worth that speed boost. And core 2 duo won't be "the latest for two years". Supposedly intel is going to ship quad cores by the end of this year! Not sure why you think that intel is suddenly going to stop making improvements.

Personally, at this point if I hadn't bought I'd wait, but if did I'd keep it.

Of course, the problem with waiting until Paris for consumer upgrades like MacBook is that Apple will entirely miss the educational buying season, losing one of the largest markets for its consumer products...

The educational buying season already happened...and apple was just in time with the macbook. They just came out a couple months ago and are still selling like hotcakes, they didn't miss anything.

And Snowy...love that design, that would be perfect. And it would have WAY better bang for buck compared to the cube, they need to make it simple, not a shiny work of art.

You don't think Vista will be out before the revision to the Core 2 Duo due in Q1 2007 with the Santa Rosa chipset??? I bet Vista will ship by the time the Santa Rosa chipset is ready, especially because MS is suggesting Vista systems use harddrives or Mobos with flash RAM to speed up the boot process.

The next update to Core isn't the new chipset, it's the four core versions, cloverton and kentsfield. And those are supposed to ship before the end of this year, which would beat Vista handily.

Here's an example of a post based in fantasy instead of fact. Core 3 is a distinct next generation set of processors based on a 45nm manufacturing process that will not begin before LATE 2008 and reign all of 2009 and 2010. :rolleyes:

Did you read his post? He said he meant the next update to Core, whether that's called Core 3 or not (any processor that goes beyond Core 2 because I don't know if they'll call it "Core 3"). He just used "core 3" because he didn't know what the real name for the next gen is.

I hope not. Visions of Motorola hauntingly return.

Possible initial supply constraints...because they decided to ship the chip a month EARLY? That's not remotely like moto.
---
"The Mall" in Central Park
rezenclowd3
Dec 12, 06:05 PM
At least GT6 is already underway. (http://www.1up.com/news/gran-turismo-6-development-underway) (old news, but throwing it out there for those that don't know)
---
"The Mall" in Central Park
1) When I did a system restore at work, it restored everything back on the date. I lost all my work since the date.


You did something wrong then, System restore only rolls back the OS/install programs it doesn't touch user created data files.
---
The Mall amp; Literary Walk
cult hero
Mar 26, 01:19 AM
I am disappointed about this too. But I am not surprised. Apple's next filesystem was going to be ZFS. But Sun being purchased by Oracle has probably killed any chance of that happening.

The newer Linux FS'es are just not stable enough at the point (or don't do things Apple has somehow managed to bake into HFS+, like the snapshots, and things like directory Hard Links, etc). I don't see Apple moving to any version of ReiserFS or ext#, so I think we are stuck with HFS+ and extensions/improvements of it, until the ZFS situation gets clearer.

Oracle's acquisition of Sun was just... bad. I have nothing good to say about that.

I loved ReiserFS (v3 anyway). I was using it in beta on Slackware about as early as I could.

And for my unnecessary griping about HFS+, I've never had a problem with it the whole time I've used Macs (so, about 6 years now). ZFS would be cool though.
---
MacRumors
Apr 19, 01:21 PM
http://www.macrumors.com/images/macrumorsthreadlogo.gif (http://www.macrumors.com/2011/04/19/analysis-of-apples-lawsuit-against-samsung-includes-ios-device-sales-numbers/)
http://images.macrumors.com/article/2011/04/19/142014-apple_samsung_lawsuit.jpg
I'm hoping for new imacs too. And mini's. I just got a promotion at work and approval from the wife to pretty much buy whatever mac I want. Except for the high end mac pro.
---
---
MacRumors
Apr 19, 01:21 PM
http://www.macrumors.com/images/macrumorsthreadlogo.gif (http://www.macrumors.com/2011/04/19/analysis-of-apples-lawsuit-against-samsung-includes-ios-device-sales-numbers/)
http://images.macrumors.com/article/2011/04/19/142014-apple_samsung_lawsuit.jpg
DavidLeblond
Apr 27, 07:59 AM
I actually thought looking at a history of where my phone has been on a map was kinda cool. Bummer.
---