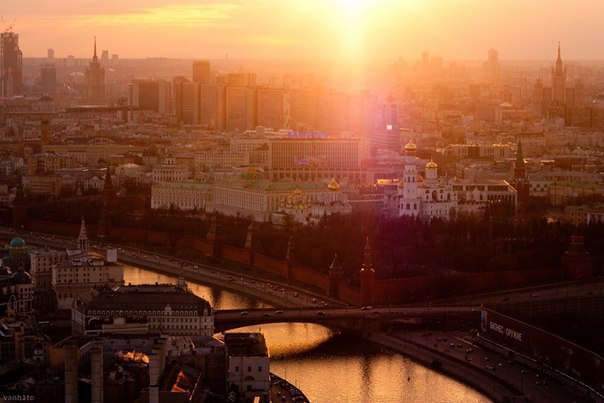 the loss of iodiversity
100% confirmed.

via Chicago Tribune:

http://img183.imageshack.us/img183/5016/25865863uz2.jpg


Nice!
---
The loss of iodiversity
technicolor
Oct 12, 12:41 PM
They might as well add a Core 2 Duo Mac Book Pro too.
Please CAN IT!

CAN IT!

My god we cant talk about anything on this board without the core 2 duo macbook/pro crew coming to mess up a thread THAT HAS ABSOLUTELY NOTHING TO DO WITH LAPTOP UPDATES

CAN IT!
:mad:
---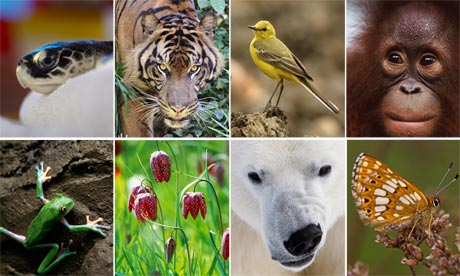 to halt iodiversity loss?
applefan69
Mar 29, 12:47 PM
just like the iPhone would never sell?

I can clearly remember watching ballmer laugh at the iPhone pre-launch, even at that time it was ridiculous. But now that reality is being rubbed in his face its even funnier.

Predictions mean nothing, all these companys seem to think saying something makes it so. You notice apple NEVER says something like "by everyone will want an iPhone" ...because apple is busy making it actually happen.
---
of loss of iodiversity.
KingCrimson
Apr 29, 11:49 AM
Haha, you're funny. I'm no fan of the Xbox, but you've got to be kidding if you think Nintendo is ever really going to kill Sony/MS. Nintendo may have sold the most consoles, but most main virtually unused, cos the Wii is woefully under-powered, propped up by the same old kiddy franchises and once you get past the new gimmicks gets boring fast.

I hardly know anyone with a Wii, that still uses it. The same will happen to the 3DS.

Nothing beats the XBox-Live ecosystem from what I read. Kudos for MSFT investing in it for a decade until it became profitable.
---
C. Loss of Biodiversity
Cameront9
Aug 24, 12:35 AM
Not Hierarchial File System! Hierarchial MENU System!


Now, we can freely discuss the "merits" of this patent, but fact is that Apple lost, fair 'n square. If Apple thought that Creatives patent was bogus, they would have NOT paid. 100 million dollars is a lot of cash, no matter how you slice it. If the patent was bogus, and they still paid, Apple would be sending other companies a message that said "Want some cash? Sue us with bogus patents, we'll gladly pay!". No, Apple paid because they felt that they were really infringing and that if they had proceedd with the lawsuit, they would have lost a lot more than 100 million.

If it's a BS patent, why did Apple pay? Clearly, it was NOT a BS patent. True, the patent-system might be screwed up, but that is not the point of this discussion.



Alright, Menu system. But it's the same thing. You select songs (files) through groups of albums/artists/etc (folders/directories).

Of COURSE Apple was infringing on the patent if you assume it was a valid patent. I'm saying the patent never should have been granted because it's not something you can patent. I have a feeling that Apple possibly could have won this lawsuit, but it would have taken years of red tape, legal fees, etc, and they would be taking a gamble. Apple's taken gambles in the legal process before and lost (see: Microsoft GUI case). Steve doesn't want to go through that again, so he pays off Creative. Then, being Steve, he somehow uses his RDF to get Creative to join the licensing program, which has the potential to MAKE APPLE MONEY off of this deal.

Did Apple "win" this? Of course not. They're still out 100 million. But they also came out with some interesting deals that make this not a total loss.

And finally, to answer your statement in the first paragraph: This is EXACTLY why the patent system IS messed up. Because it DOES send a message of "hey we filed this patent for something blatantly obvious, give us some money" In most cases, it will be cheaper to settle. Thus companies end up using Patents, rather than products, as a money-maker.
---
of iodiversity loss.
I'm not going to wade through all of the posts here and delete another few dozen off-topic ones, but it's clear that this thread is incapable of staying on-topic, which is a requirement in the news forums, and so it's being closed.
---
the loss of iodiversity
There is no way apple with go with Merom for the imac. One huge factor you are all ignoring, is price. Merom cost alot more than conroe for the same speed. Apple will try to lower cost, and that means going with Conroe.
---
The loss of iodiversity
Dalton63841
Apr 25, 02:54 AM
You certainly ain't the only one. Obvious troll is obvious.

And it only took 5 pages and 105 posts to figure that out LOL.
---
Loss of Biodiversity
I'm not saying that my speed was legal, but after she brakechecked me, she dropped her speed to under 55mph which is illegal at least in portions of Michigan; there's a thing called a minimum speed limit.

-Don
2 wrongs don't make a right.



EDIT: @ Rodimus - Had she hit me when I slammed on the brakes, she would have been at fault. All I have to do is tell the cop that I thought I saw an animal run across the road. She is supposed to keep enough distance to be able to stop if I slam on the brakes. Doesn't matter than I cut her off, she has to prove that I did, and she also has to prove that I slammed on the breaks with malice.
-Don
Lying to the cops. Wonderful idea.
---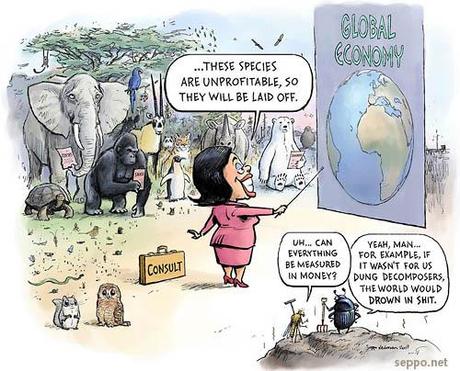 to iodiversity loss XI
I'm sure I late getting into the argument, and that fanboyism depending on what network youre own will not change, but I really think GSM does have better voice quality than any other network.

(Before I begin, quick terminology comment: I'm going to avoid "CDMA" and use the term "IS-95" instead - I try to avoid using terms like "CDMA" and "TDMA" because it generally confuses people. Many think the next version of GSM, UMTS, is actually IS95, because it incorporates a CDMA air interface called W-CDMA, for instance. Others think GSM is the same thing as the D-AMPS/IS-136 system used by (the various phone companies that became) Cingular until they started moving to GSM because both have a "TDMA" air interface and IS-136 is usually called "TDMA".) In practice, UMTS and IS95 have almost nothing in common, UMTS is a revision of GSM, and GSM has almost nothing in common with IS-136. )

There's no way to compare the two. Both IS-95 and GSM implement a variety of different codecs that are provided differently by different operators. In the area I live, Cingular (GSM) tries to force many phones to use something called AMR-HR, which has "acceptable" voice quality when you have good reception, and drops to barely incomprehensable with any deterioration in signal strength. T-Mobile (GSM) clearly doesn't, and I can talk and listen to someone with both of us sounding like we're on a landline with one bar of signal. On the same phone.

Likewise, Verizon (IS-95) uses some awful bitrate codec for its network where I live (I believe they're heavily oversubscribed here) where pretty much everyone sounds like they're dying from some serious lung problem, and Sprint PCS (IS-95 too) doesn't and generally the call quality, at medium to good reception, seems pretty much ok. Sub-landline, but not seriously so.

With the variety of voice codecs the operators use, you can't really make a fair judgement merely on the basis of network technology. Either the operator's cheap, or it isn't. IS-95 was chosen by many networks on the basis that it's spectrum efficient (ie it's cheap), but on the other hand Sprint PCS was always content with call drops when I used it to handle network overloading rather than seriously compromising on call quality. Cingular's move to GSM has caused problems in that it's using a significantly less spectrum efficient technology than the technology it replaced, so Cingular's had to, in many places, hopefully temporarily, use the crappy half-rate codecs to boost capacity until it can get more towers online.

I wouldn't use voice quality as a way to judge the technologies.
---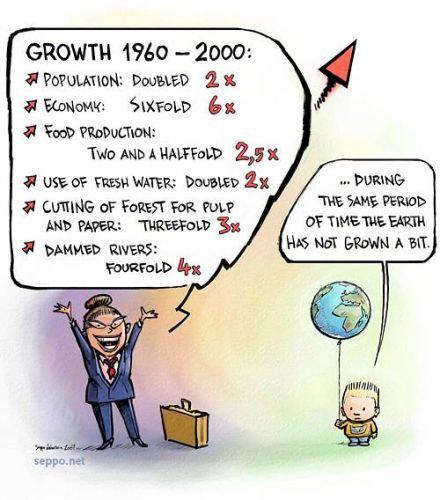 to iodiversity loss XI
Butler Trumpet
Oct 12, 03:30 PM
I just checked my digital cable and the title of the show says "Bono's Red Campaign" So yeah I would say so
---
loss of iodiversity and
JobsRules
Oct 27, 10:22 AM
Say there was a stand 'Mac Users for Bush' at a show. I might think, 'That's odd' or I might have said, 'Bush is a ********' if one of them gave me a leaflet but I wouldn't try to get them booted out of the show because I don't have a problem with free speech and free debate.

Let's not be naive - Greenpeace were ejected because certain elements didn't like an activist group planting negative images of Apple in the Mac market's heads and so had them removed. It was nothing to do with the leaflets - they were censored. It's fine if you take an authoritarian 'anyone can be censored on private property' stance but don't claim it's because Greenpeace caused any kind of unacceptable incident.
---
the loss of iodiversity
The above text contains:
Strawman argument/claiming what I said wasn't true without providing any proof/Insults

Here's another recap for you:
Person 1: Thunderbolt = Mac Only
You: Bingo
Me: Post to an article showing that it won't be Mac only
You: Claim you were talking metaphorically to save your ass
Myself and Econgeek: Explain to you why what you saved your ass with won't be true
You: Go on a rampage of insults

Pot, meet kettle.
I'll respond to you one last time, to try to clarify your confusion.





Strawman argument/claiming what I said wasn't true without providing any proof/Insults No. You are confusing these with facts. I've pointed out to you each time you have made something up in my reply.

Person 1: Thunderbolt = Mac Only True. In the same way FW is 'Mac only'. You perhaps don't understand the difference between speaking literally and effectively. Effectively, FW is considered 'Mac only' yet is available to any vendor that wants to implement it. But the lack of interest has resulted in it being considered 'Mac only'. Not literally, but effectively. See the difference?
You: Bingo True.
Me: Post to an article showing that it won't be Mac only False. You posted an article that said others could use it. Nowhere in your article did it say others would use it. I explained this to you, but again, you missed the point. Firewire isn't literally Mac only either.
You: Claim you were talking metaphorically to save your ass False. I don't think you understand what a metaphor is, because you aren't using it right. I claimed, and the OP later explained, it was meant, in context, effectively Mac only. Seriously, this is highschool english.
Myself and Econgeek: Explain to you why what you saved your ass with won't be trueFalse. Econogeek did well in explaining how the situations differ. You explained nothing.
You: Go on a rampage of insults False. No insults. Just observations. If you made a lot of spelling errors and I pointed them out, that would be an observation, not an insult. You both misunderstood posts and made up claims of statements that did not exist. I pointed that out. If you felt insulted, you are being overly sensitive.
---
Loss of iodiversity risks
But because not all applications and tasks take full advantage of the Mac multiprocessing capabilities,

And I'm thinking... why?! 10 years ago BeOS had this down pat. The whole system was multi-threaded and multi-processor aware from the kernel all the way up through the user interface including the system services used by all native applications. It was amazingly responsive and was reported (in major publications) to gain as much as 60-70% performance by having a second CPU. I realize MacOS X is based on some old NeXTStep code which was not made for multiple processors, but come on! This is the 21st century and Apple's been selling dual processor machines for about 5 years now.

Anyway, this is great news. I'd been drooling over the new iMacs since they were announced and wondering how much I might gain by upgrading from my 2GHz G5 PowerMac. It's very enticing.
---
UNCRD Addresses Biodiversity
daddy-mojo
Sep 15, 06:17 PM
the ipod wasn't a ground up design either.

portal player had the software, pixo designed the UI, toshiba had the new 1.8" hard drives and tony fadell who came up with the whole idea was an outside vendor who pitched the ipod to real networds first (who turned them down, genius).

now admittedly, it was apple, jobs and ives' that took a good idea and refined it to being the great product introduced in '03, but the ipod was an interesting break from apple's NIH syndrome. so much so that i question the TS report about apple going for a ground up design.

I still have and use my original 5gb ipod. Came out before christmas, but after 9/11. I remember thinking how expensive it seemed & the state of the country at that point and wondered if anyone would buy it, I got mine in the spring of '02.
---
loss of iodiversity,
Multimedia
Sep 1, 03:58 AM
Same here. I'm not waiting beyond Paris, but I won't be able to afford an MBP, unless I bought the current models on eBay proceeding an update.

Ugh... it would just be so much simpler if Apple "revealed their hand" all at once so i knew where I stood. No point in delaying a MB update, it's already been out longer than the average MBP cycle.There isn't going to be a MacBook update until late Fall when they have enough Meroms to feed the MacBook line with exactly the same speed and L2 cache Meroms. So if you're waiting for Paris to see if there will be Merom MacBooks then, you can forgetaboutit now. Ain't gonna happen 'til the MBP & iMac pipelines are saturated.

Merom C2D processors are on allocation for a few months. LIMITED SUPPLY guys. Means MacBook is next to last to get Meroms followed by mini at the end of allocation time - probably November-December time frame.
---
the loss of iodiversity
EagerDragon
Sep 13, 10:27 PM
a combo, phone, PDA, Mp3 player and I am sold. Unlike the iTV I would see a lot of value on this.
---
Biodiversity loss is
i would think that the imac 24" 2.33 is looking mighty nice about now.
---
to halt iodiversity loss
Ankit1088
Apr 25, 12:52 PM
Liquid-metal!!!
---
Mmmmm....how much?
I get unlimited DVD rentals via post, 3 at a time- latest released.
Add MTR and toast...match that Apple then I'll be interested

I don't think it's realistic to expect apple to match the "deal" you can get from pirating dvd's. :rolleyes:
---
maclaptop
Apr 19, 09:59 PM
Please come to Korea. Samsung have been doing this illegally for years, often suing the small person to popperdom. No big corporation is good, but when you attach massive corps under the umbrella of a conglomerate, you combine all of that evil into one massive black hole.

At least Apple try to get to the bottom of suicides and deaths at their factories; at least they have only one core business to protect ruthlessly. Samsung (indeed, the biggest copycat I've seen) are huge pirates (selling fake DVD's/CD's in their grocery stores; rebadging Mercedes, Nissan, etc., cars for their own line; buying out large portions of most newspapers here). Apple's rise to the top has been fettered with bad, but not outright illegal bad to the extent Samsung's has.

Now we have bad planting a peck on evil.
I fly internationally for business, with three visits per year to a different division of Samsung.

Please do not get me wrong, I am not advocating for them.

I have a full understanding of the business culture of both Samsung and Apple. The point I'm making is Apple could choose to take the high road, no one is forcing their hand, nor will Apple suffer.

Apple's track record is too well established, just witness their overwhelming success.

There is simply no reason, contrary to what some may believe, for Apple to add yet another law suit to the long list they've originated.

Apple could have chosen to be a world class leader with a great positive aire of confidence, not fear and paranoia.

It's no secret that Samsung and others run a rough and tumble business in their region.

Finally, its my preference to choose the products that suit my needs no matter who builds them.

We live in a global economy without the luxury of choosing the country of manufacturer. While it could be argued "just don't buy from them". We all know that isn't going to hurt a huge company one bit.
---
Anyone else voting that they drop the price on the BlackBook to match the white MB? What are the chances, eh?

It's tough for Apple to justify the higher price to begin with, so, in their minds, why should they bother justifying a price cut? :p ;) :D
---
miles01110
Apr 20, 12:48 PM
:confused::confused::confused: Apple has NOTHING ! and NOTHING is accessible by anybody (except the owner of the device)

The data is stored on YOUR phone and YOUR laptop ... Apple does not have a centralized database with that data - it is all on your devices.
You have no proof of this.

The governments have those big databases, but that's a different story.

I'm sure they do... but for the most part they just subpoena the telecom provider for whatever records they require.
---
840quadra
Oct 12, 01:13 PM
Red?

I wonder if I have room in my iPod collection for such a device :D .

If this is true, I would be happy to see this come to life, not because of the color, but because of the charity aspect.
---