de amor y de sombra.
Wirelessly posted (Mozilla/5.0 (iPhone; U; CPU iPhone OS 4_3_1 like Mac OS X; en-us) AppleWebKit/533.17.9 (KHTML, like Gecko) Version/5.0.2 Mobile/8G4 Safari/6533.18.5)

All the traditional phone manufacturers were used to release a new hardware every year and get the carriers financing the hardware coat over the 2 year contract, even allowing the loyal customers a free or small fee upgrade when the right one comes for them. So google fragmented model might be in sync with the traditional way of delivering new ozone hardware/with updated software for the typical mobile phone user.

Having more control for the benefit of the end user is a must for any of these players. Apple model has been highly successful, as well as google's model. How they will continue, is just a matter of time.
---
de amor y de sombra
I just went through my older posts, concerning Apple's strategy and future, e.g. the role of Vista. I still think, what I said several month ago is still an issue. Having seen Leopard as it stands is not very promising for Apple's future.

Let me remember you, that some of the key people at Apple left the company! In the posts there has been "monolithic kernel" and "NEXT" bashing.


Question: Did they improve the kernel?
Question: How much will the integration / interoperability be with Unix / Linux?
Question: Is there still a future for the Open Source community, or is Leopard just making OS X more proprietary?
Question: Are they continuing to water down their PRO Apps, intermingling it with the OS and making everything more childish?
Question: Is this OS 10.5 usable for a tablet PC? How strong are features like handwriting and speech recognition? (Remember, we are approaching 2010!)
Question: Will they still continue to make the UI more heterogeneous and disorganised, this mix of unmotivated 3D, lack of resolution independence, for every single task a separate application etc.
Question: Virtualisation is a standard for many OS's in the Unix world. A company that sells servers, should be comfortable with that.
Question: How efficient will the OS be, given the arrival of multi-core processors, e.g. quad etc.?

But as it seems, OS X still lives from the legacy, from the NEXT computer that quantum leap in computer history and meanwhile MS with Vista just improved a lot the feel and look, so as others also remarked it, the need to switch to Mac is not given for an everyday user.

Apple conveys to me the image of a company working on too many things at the same time, loosing focus, innovation and good people. Further since the Intel switch even the motivation to further push the design of the hardware did not happen, and the "products we wanted to build, but could not" did not appear.

Will at least the Playstation 3 be the highlight of the year and the direction for the future?
---
de amor y de sombra
MrCrowbar
Jul 20, 08:25 AM
Would be a very long keynote too:

- release date of 10.5 revealed - possibly more stuff revealed
- new software (considerable update to iWork if the rumours are true)
- iMac/MacBook updates
- iPod/iTunes stuff

And one more thing: The Auad PowerMac has been the fastest Mac until today. I present to you the new Octa Mac Pro!"
---
de amor y de sombra
macenforcer
Aug 17, 12:08 PM
Wow, I'm really surprised by those photoshop tests. When those go universal I'm sure my jaw will drop


It will be exactly 25% faster in UB photoshop. How do I know? I tested in photoshop 7.01 in OS X and in XP on the mac pro. XP test was 25% faster. There you go.
---
de amor y de sombra
I don't know how many times we have to go round and round with this here. I've been on MacRumors since '01 and it's always the same-old, same-old. It's not legitimate. It's "I-wantism." You have no basis to believe that a Rev B would be more "stabled and refined." That's a hope, backed by nothing -- and nothing Apple ever comments on, either. The bottom line is that you can hope if you want, and you can wait if you want, but to bash Apple for being slow on the trigger, and to make the argument that Meroms are amazing and Yonahs are crap is, frankly, horse manure. Like I said, 64 bit is pretty irrelevant for most users, and the speed and battery differences are quite negligible. And the argument that Apple is losing tons of sales to PC manufactuers is, frankly, laughable too.

Well, I've been on MacRumors since last week and I'm already tired of posts telling me what I really need. I don't recall seeing posts saying Yonah was crap. Most people just want to feel like they are making a good investment on an expensive piece of equipment that may be around for 3-4+ years. I would like a laptop with a 64-bit processor. Period. I don't care what you think I need. The problem with posts like this are that they waste my time, and the time of other users who are looking for information on the release of the new MBP models.

Edit: I should add, however, that if anyone is willing to donate the money for me to purchase a new MBP, I will gladly accept all advice on said purchase.
---
de amor y de sombra
Not bad for a $800 dollar device, available for one carrier. I wonder what the numbers will look like after the late march wifi-only.

At least 100k people know what its like to have a really FUNCTIONAL Tablet.
---
Sombras del Amor:
Consultant
Apr 19, 02:06 PM
What annoys me even more is that Apple always seems to make these claims that they made such and such first, and that Windows is copying Mac OS.. What annoys me is if you know a bit of the history you'll find that Apple copied Xerox interface, with permission of course, but it's not like they came up with it first..

Now they are making another claim that Samsung is copying..

WRONG. A lot of modern GUI elements are INVENTED by Apple:

http://obamapacman.com/2010/03/myth-copyright-theft-apple-stole-gui-from-xerox-parc-alto/
---
de amor y de sombra.
I tested Lion, and removed it after a month. Not buying it. I'll use Snow Leopard, it's the best OS so far. I'll see the one after Lion, maybe there will be something interesting.

LOL, you for real?

I'm pretty sure Apple has a handle on things. They seem to know what they're doing.

I'll bet you'll be using Lion after its release and saying the same thing about it as Snow Leopard. Most of us will.
---
de amor y de sombra.
Hopefully there will be new iMacs to go with it. Refresh please!

and Mac Pros!
and entry level MacBook!
and Mac minis!
and ...
---
de amor y de sombra.
soundbwoy
Apr 27, 10:54 AM
Is it me or are there more idiots about. Damn it people, leave the damn tracking contro alone if I lose my phone, I want to be able to find. I'm so not in the mood to spend $600 again.
---
de amor y de sombra
Maybe I'm missing something, but so what if they can tell what cell phone tower you're by??? Are you really so important/ secrative that someone knowing your location is that big of a deal?
---
de amor y de sombra isabel
bassfingers
Apr 25, 02:14 PM
Wirelessly posted (Mozilla/5.0 (iPhone; U; CPU iPhone OS 4_3_2 like Mac OS X; en-us) AppleWebKit/533.17.9 (KHTML, like Gecko) Version/5.0.2 Mobile/8H7 Safari/6533.18.5)

money grubbers

I agree, Apple is pretty ridiculous at times.

That must be who you meant, since you clearly haven't had time to read the lawsuit yet.

Or do you think all lawsuits are 'money grubbers'?

Hey was probably talking about the money grubbers filing the lawsuit
---
Basada en el libro "De Amor Y
They will not replace the dual core version, they will exist as an additional product offering.

I never said otherwise. My point is they are the follow-ups to conroe and woodcrest and will use the same sockets as those two. Which means they can be swapped in, which I believe was the original question.
---
Poemas de amor (Idea Vilariño)
jbellanca
Apr 27, 10:13 AM
If locations are recorded AND time/date stamp - then how much time you spend in each location is tracked inherently. If you "log in" at one time here and then another 20 minutes later - there's a history of time spent. Maybe not foolproof... but to say that no information is there isn't accurate.

Not true if what people are saying is true about every location only has one entry in the DB. The second time you hit the same tower, the old date/time stamp gets updated to the new one, effectively erasing the old one. This practice would leave gaps in the d/t stamp, invalidating whatever data you're trying to deduce about time spent at a location. (i.e., If I go from location A > B > C > D, then the next day revisit B & C, but don't get close to A & D, B & C will update with the new d/t stamp, and using your logic, it would look like I was never at B & C the first time, and just at location A a very long time.)
---
DE AMOR Y DE SOMBRA: LA ULTIMA
QuarterSwede
Aug 12, 07:48 AM
It may have been leaked on purpose. In light of the recent investigation into financial irregularities, this may have been to steady the floor.

Also regarding mobile-phone saturation in Europe, i'd have to say it's almost 100%. I don't think Americans realise how cheap and easy it is to get a phone in Europe. It has gotten to the stage where they are almost a disposable item. For 50 euro you can get a nokia camera-phone, with 40 euro call credit. Of course this will be an entry level phone, but decent nonetheless.

Every kid here in Ireland seems to have one. Only last week i helped a homeless man enter credit into his phone, I couldn't believe it, i was shocked when he asked me. Turns out its not so uncommon, charities give them old phones and help keep them charged. It represents some security for them, emergency calls are always free.
You can get a cheap cell phone in the US as well. We call them track phones, go phones, boost (pay to add minutes to the phone). Even drug dealers use them so they can toss the phone when the deal is done and not be tracked. In the long run they are much more expensive then just getting a provider and plan.

Back on topic, Apple's iPhone will have to be pretty sweet and work very well for me to buy one. I love my SE W600i for the UI alone. Its very intuitive and works very well.

I'm thinking it'll look similarly like the Nano (as to kill the RAZR in size) yet have a click wheel that is integrated into the key pad. I saw a mockup last year that was VERY convincing because it was ingenious but haven't seen it since. The clickwheel was indented into the keypad area. I wish I could find that picture.
---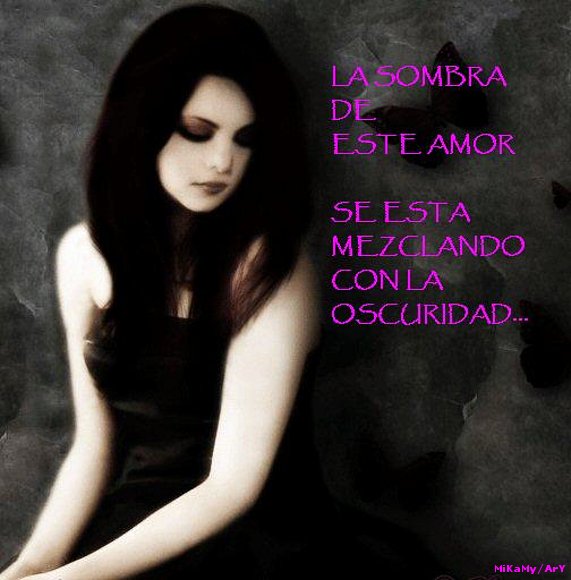 de amor y de sombra. de amor y
As a print/web designer who is getting more and more requests for video and animation I'm very interested to see what they do with FCP. I actually moved up from CS4 Design to CS5 Master to utilize the 64bit versions of Premiere and AE. And holy crap are they faster and use 100% of all 8 threads of my MP.

If the Final Cut suite can finally move to x64 and take advantage of my TWO YEAR OLD hardware then I may just switch back because I'm way more used to the older FCS suite.
---
de amor y de sombra. de amor y
mkjellman
Sep 18, 11:15 PM
For the love of God, please, learn to spell.

for the love of god get a life. oh sorry must be the lack of coffee thats making me tired and irritable
---
Poemas de Amor: Un beso de
darkplanets
Mar 31, 10:56 PM
You mean AntennaGates 1 & 2, iOS 4 on iPhone 3G, the light bleeding on the iPads before shipping, the Macbook Airs crashing when using iTunes aren't examples of Apple cutting corners to get a product to release? I will buy Mac probably for the rest of my life so long as the company is in business and putting out great products with great operating systems.

And they didn't spin it perfectly. Steve Jobs told consumers they were holding the phone wrong and pretended the problem would go away.

I feel like Apple fails more on the hardware front than the software front, especially with the iDevices. Regardless, both companies have flaws, but having your next gen OS NOT work on phones is a big uh-oh. Obviously they'll optimize it; perhaps they'll skip honeycomb for phones, and then come out with a unified "faster" approach for both tablets and phones.
---
De amor y de sombra
bedifferent
Mar 26, 02:54 PM
My bet is on distribution on custom design USB drives, like this one (http://molotalk.com/new-macbook-air-ships-with-custom-printed-software-reinstall-usb-drive/).

Great for now, but Apple wants to keep going green by slowly eliminating DVD/physical media as done with CD's. ISP's are improving bandwidth (slowly), companies are decreasing the size of their software (some like Adobe and Apple breaking Suites for individual applications) so wireless downloading may prevail.

I do not have any installation DVD's aide from the two which came with my 2010 Mac Pro.

1. All my applications are on another hard drive (3rd SATA bay on my 6-Core Pro, but can easily use an external drive).

2. "Time Machine" backs up all the applications

3. Purchased software almost always emails you a receipt with download links in case you need to re-download an application (plus allowed updates)

4. Instead of installing from a DVD, mount the .dmg and install, much faster.

5. I replace applications with their online updates in lieu of adding another DVD

I've got 150+ applications (Mac and Windows) totaling 187 GB. As with a media library, images are shrinking, downloads are faster (if you can download a 1.5+ movie through Netflix or iTunes, you can easily download software, OS X updates are large sizes as well).

In short, DVD's and USB drives for application installations will eventually fade out. If you need to install an OS from scratch, I'm certain Apple will still package the original DVD's with your computer (or in this case a thumb drive). I'm interested in learning what Apple intends to do with that new server farm in N.C. Storage of applications and/or the rumored storing of your media for access anywhere with an iDevice or Mac/OC.
---
Mattie Num Nums
Apr 20, 11:32 AM
I'd say even the icon grid claim is reaching. The pictures shown all show the Android application drawer. The actual home screen on Galaxy S devices, what shows up after unlocking, is not the icon grid with a dock. You have to dig into the phone to get to the grid of icons, which frankly again has been shown to be a pretty standard phone UI. Older Palm/Sony models had the "icon grid" UIs in their phones also. :

http://www.mobiledia.com/reviews/sonyericsson/t610/images/front.jpg[/tim]
[timg]http://www.mobileincanada.com/images/unlock/att-palm-treo-600.jpg

Let's face it, the "icon grid" has been a UI for quite a while now :

http://www.computerhope.com/jargon/p/progman.jpg
http://i55.tinypic.com/jzzc53.png
http://www.guidebookgallery.org/pics/gui/system/managers/filemanager/cde15solaris9.png

I pointed out the Grid layout many times in the other thread and was told that wasn't part of the lawsuit. If it is than Apple isn't just stretching... they are being idiotic.

Another thing to mention to is that Androids/Samsungs homepage may look similar but is in fact a lot different. When was the last time you could place a widget on the home screen of iOS?
---
Multimedia
Sep 19, 11:29 AM
I missed you guys this morning. ;)
---
Quote:
Originally Posted by fivepoint
"I wonder what it would be like to go through life looking for racism around every corner? Constantly seeing the world in these glasses would have to be very tiresome and frustrating. Pretty sad really. People need to stop thinking about themselves and others as being members of groups, and start thinking of everyone as individuals. We're a society of individuals, we get our rights and our liberties as individuals, not because we're part of group A or group B.

If liberals would stop 'crying wolf' ('claiming racism') at every corner, we might actually take them seriously and help out when there's actual evidence."


I wonder what it's like to go through life blinded to the racism that occurs right through the entire U.S. social and governmental systems. I also note that most of those spouting "individualism" tend to be the very ones who rely on the "but we are Americans" argument how can you be individualist and a nationalist at the same time?
(this is not to say racism isn't rampant in most countries including the U.K. but maybe not to the same extent)

P.S. I am not nor ever will be a bloody "liberal".
---
Got a DFGT yesterday.

I totally suck right now, I'm about six seconds off my usual lap times, but it takes the game to a completely new level. I really can't believe it has taken me this long to get a good wheel.

My future father in law is a custom carpenter and he is going to build me a mounting stand for my wheel. I'll post some pics when he gets it done.

If you get the opportunity, don't miss out on snagging yourself a wheel!!!
---
Lord Blackadder
Nov 28, 09:49 PM
It would be a nice idea.

Nice. idea. For whom, you greedy scum? :mad:

**** them and their greed. I shall say no more.
---