#39;With the Cherry Tree Lane end
Mr. Wonderful
Apr 12, 07:17 PM
The Final Cut page has already been updated.
---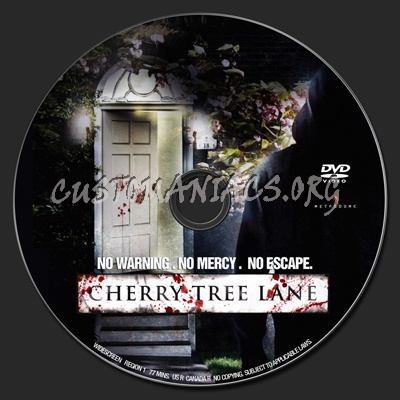 Cherry Tree Lane dvd label
The folks over at Anandtech have dropped engineering samples of the quad core cloverton into a Mac Pro - http://www.anandtech.com/mac/showdoc.aspx?i=2832&p=6

and it worked ... all eight cores were recognised.

The rest of the article was interesting too.
---
cherry tree lane movie. cherry
Dude, you forgot to use your android fan-filter. :p

This is why the xoom won't sell as well as the ipad. It needs to offer a low-end introductory model.
Andy Ihnatko wrote if an ipad competitor were to have a weekend retreat about the goals of their tablet, then a sub $500 price wouldn't be a bad place to start. Granted, that can't be its only feature, because Dell has proven that a cheap price won't bring them in droves. However, if that's the starting point and then the manufacturer adds the requisite features, the tablet might do well.

I don't think price is the issue. It's more complex than that.

First, have you actually played with or used a Xoom? Technically, very nice and cool. Consumer-wise, confusing and weird. Even the demo apps on the thing were not all that great and a couple actually made it look bad.

The iPad is sooooo much easier and smoother. So much more consumer friendly and appealing.

Second, iPad is the standard. The iPad, like the iPhone, is the standard for tablets and consumers tend to migrate to "the standard". Why? It's safe.

Third... Momentum. Consumers see iPads selling like crazy. So, the more they sell, the more people want them. Everyone wants to follow the crowd... just like Lemmings.

iPad = Low risk. It's easy to see that if you Buy an iPad, you're buying a device that is going to be there for a while. Buying a Xoom is risky, unproven and if you buy one, you might have just bought a dead end product. Just like Samsung has already proven with the Tab 1.0. The iPad is a safe purchase.

So, it's more than USB port and processors that is going to knock Apple off the Tablet thrown. Other Tablet makers are going to need to hit many aspects of the consumer to sway them away.

Xoom.... I say Fail.

BTW... the Xoom at the Best Buy here is broken... been that way for two weeks now according to the sales guy.
---
17 Cherry Tree Lane: 3/14/10
aaronsullivan
Apr 11, 11:43 AM
To me this means 4G and Verizon/AT&T hardware convergence. Both, good news.

My biggest concern is the next iOS version. Will it be delayed to coincide with the hardware? With little info, I'd guess/hope no. If it's impressive enough it can fight competition using software enhanced iPhone 4 for awhile. Without the big iOS update seems a long stretch to 2012.

Either way, I'll personally be sticking with my iPhone 4 'til late June 2012 anyway for contract reasons.

How about this for the iPhone 5

5 4 3 2 1

iPhone 5, 4G (4 cameras), 3D, 2 carriers, 1 easy choice.

Yeah, that's why I'm not in marketing. :o/
---
CHERRY TREE LANE (June 2010)
In other news, Merom this, Merom that, just make sure you get it out on time Apple :p

...and with quality.

Enough of these crappy shortcuts and horific QA Apple; we're premium buyers. Or maybe you didn't notice how well Dell is doing nowadays.

You're screwing up, intel. We don't want 300 trillion transistors on a 1 nm die. We want longer battery life. Idiots.

Agreed. I still think Intel doesn't get it. Yes, faster is good. But Intel has been paying lip service to the 9 - 10 hour battery life for about a decade now.

Only problem with that is that a 2.33 GHz Merom chip will be fifty percent more expensive than a 2.16 GHz Yonah is today. So do you think Apple will increase prices of the MacBook Pro by $150 to $200 or reduce their profit?

Wrong. Just wrong.

Google is your friend. Learn some facts before you post.

Yippee.....
Definitely buying a MBP asap.....not gonna wait for santa rosa!

Me too. I am sure I could squeeze out another 9 months with my 17" PowerBook--which is less than 1 year old--but I think it's time to get with the future.

It's a pretty easy decision given how much faster the Intel Macs are.

Old, but still funny. A little :p

Only if you have no sense of humour! :p

Nothing would make me happier than for the new MacBook Pros to be shipping early next week. And with all of the quality issues worked out.

My expectations for the next generation 17" MacBook Pro:

2.33 Core 2 Duo
Better GPU
160gig HD
Higher quality displays. No more of this uneven backlighting crap.

My hopes:
Longer battery life
Get the power adaptor below 70 watts so we can use them on planes
Lower price

Hell, I'm buying whatever comes next. I just hope there are some solid spec bumps across the board.

And most importantly, I hope Apple fixes the crappy quality issues that have been plaguing their portable line all year.
---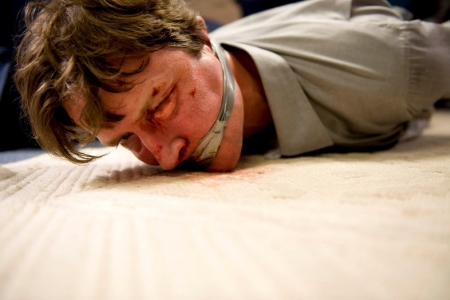 Cherry Tree Lane
dscuber9000
Apr 28, 04:24 PM
Did you ask to see W's birth certificate, or any other president's birth certificate? Why not?

Well he's obviously American! Just look at him! ;)
---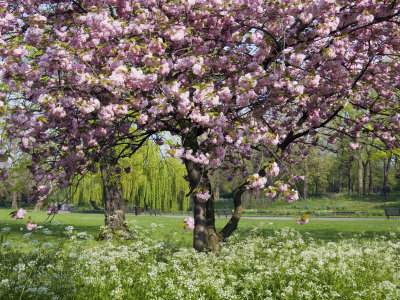 cherry tree blossom.
NO WAY!! that would be awesome

yeah...please share a video if you can
---
17 cherry tree lane
The party just keeps getting better. I'm so ready for the new ultra MBP.

Go WWDC!
---
cherry tree lane florence al.
Damn PowerPC fans.

Apple is INTEL now. We Love Intel Because Stevie Tells Us So.
We hate AMD and IBM. Should Apple ever move to another CPU provider, we will seamlessly transition to hating Intel again. This is the Way of the Mac.

What's so good about G5's anyway? They are slow, too hot, and skull juice.
Why do we love Intel? Because Steve says to, and Core 2 Duo is powerful, cool, not permanently drunk, allows us to run Windows and helps Apple increase its market share.

We love ATi because just like Intel, their products are the best at the moment. We still love nVIDIA because their GPUs are in the Mac Pro.

We love Israel because they make our Core 2 Duos and we love China because they make our Macs. We love California because that's where Our Lord Stevie J is (Don't particularly care about the rest of the US, sorry guys).

We love our Big Cats because they run so fast and look so clean and powerful (Hmmm... Mystery of OS codenames revealed?) and of course because they are not Windows, which are susceptible to breaking...

People who live in Windows shouldn't throw Viruses?

Off track...

Anyway, Rawr to all you PowerPC fanboys (And girls)

Intel 4EVER!

...yeah whatever you say fanboy
---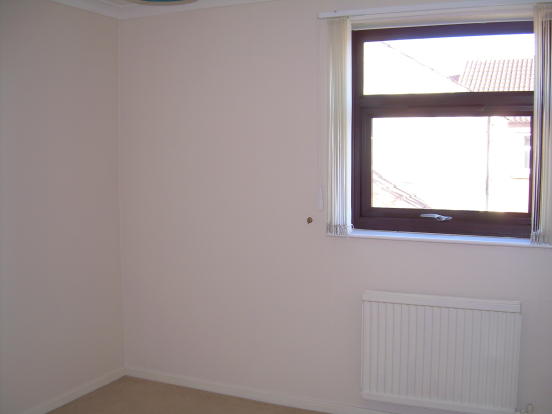 Cherry Tree Lane, Beverley,
MrCrowbar
Jul 20, 08:25 AM
Would be a very long keynote too:

- release date of 10.5 revealed - possibly more stuff revealed
- new software (considerable update to iWork if the rumours are true)
- iMac/MacBook updates
- iPod/iTunes stuff

And one more thing: The Auad PowerMac has been the fastest Mac until today. I present to you the new Octa Mac Pro!"
---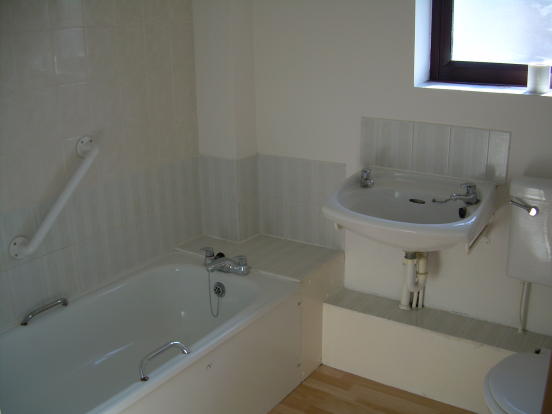 Cherry Tree Lane, Beverley,
ANy gurus on hand here..

is it possible that Apple will come out with dual woocrest then when kentfield hits the street, we could just buy the processor and snap out woody and snap in Kentfield.

IS THIS FEASIBLE:rolleyes:
---
17 Cherry Tree Lane: 2/14/10
Roessnakhan
Mar 22, 12:53 PM
So what is next year the year of? Phones again let me guess

Yeah, probably.
---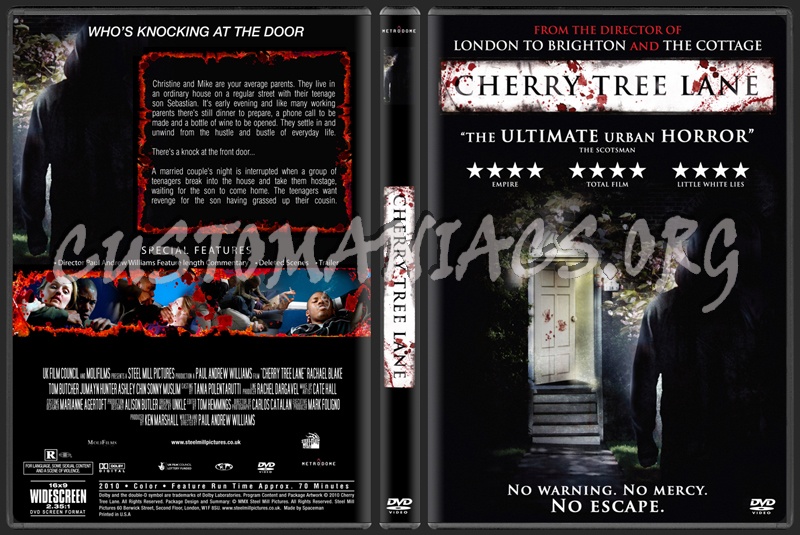 Cherry Tree Lane dvd cover
iBorg20181
Sep 19, 11:17 AM
Except we are going to pay Apple a lot of money. What are you paying me?

LOL - well said!

:cool:

iBorg
---
17 Cherry Tree Lane: 4/24/11
I'd really like to see FCS become of a single app where the "suite" of apps becomes more of a "mode" of operating. In other words if you choose to do editing the UI can switch to a mode that focuses on that, as with compositing, titles (LiveType) or audio editing (Soundtrack).. and so on.

sorry but that's not the case. While some contend it's jaw-dropping, that's only because they're stacking it up against what FCS is currently. Compared to what Avid and Adobe are doing, Apple now has a mountain to climb. Apple has been too interested in their entertainment business to worry about their "pro" line (hardware/software). I know quite a few studios who have already shifted BACK to Avid and some are taking on the Adobe Suite completely as their software of choice. While some may find the new FCS exciting, and it does have some bells and whistles, it's typical Apple doing an incremental bump to keep up with what others are doing. Sad really.
---
cherry tree lane florence al.
i just want a cell phone that works.

all these phones today(by all these phones i mean the motorolas i have had, so mayby motorola's jsut suck) have this ridiculous amount of latency when you are navigating the menus. cause they have to have all this fancy crap flyin around. its like phones are using the same technology from 5 years ago but they are just piling these features into them so they dog down. overall phones today seem to suck just a bit. my nokia 8260 was the best phone i ever had and it was monochrome with no camera or video or stupid crap like that...

I used to have a Motorola loaded with everything but the kitchen sink (that is, until my wife decided to wash it in the washing machine :P ). I got a cheap Samsung SGH-E317 to replace it and I swear it works 100% faster than my Moto. It seems to receive the signal stronger as well.
---
Win tickets to Cherry Tree
KindredMAC
Jul 14, 03:20 PM
A new Mac Pro for $1799? Not bad people!!!! In essence Apple is cutting the price of the current Dual Core 2 GHz G5 PowerMac by $200..... The same price as it is on the EDU store.

If you want something cheaper, buy an iMac for Christ's sake! That's why Apple has made them as powerful as they are now. They are meant as a bridge between the "Con-sumer" and the "Pro-sumer". PowerMacs have been and always will be for PROFESSIONALS!!!! Not the weekend warrior who "dabbles" in Photoshop. That's what the iMac is for people!!!

In my opinion and thoughts there will be no difference between these and the current G5 PowerMacs in performance.

As for Dual Optical Drives? AMEN! It is a hassle and waste of HD space when you need to copy a disc, especially Application Discs that you might want to keep in a safe place but have a copy always handy. I'm contemplating buying an external DVD Burner to hook up to my Dual Core G5 PM for these very reasons. I might wait though for a Blu Ray Disc Burner first though.

The thing that perplexes me is the relocation of the Power Supply to the top. This is either bogus info or they know something they aren't letting on about all the Liquid Cooling problems that have been arising lately in the repair world.
Plus would this not put a strain on the power cord since the cord would have its own weight hanging down on it instead of how it currently comes out of the back of the tower and immediately lays on the floor or desk surface? Something's fishy about this.
---
London Cherry tree survey
..$999 - Dual 2 GHz One Conroe
$1399 - Dual 2.3 GHz One Conroe
$1699 - Dual 2.6 GHz One Conroe
$1999 - Quad 2.3 GHz Two Woodies later One Kentsfield


This is all just a wild guestimate for discussion purposes. Please don't flame me.


At those prices, sign me up for a Quad 2.3!!!! I'll buy that along with a newly designed 23" ACD for $699. :D
---
to build the Cherry Tree
I think we'll see at least some attention given to Pro Apps beings
that this is a developers conference.

It's high time for a new MacPro Workstation along with applications that take full advantage of the hardware's improved capabilities.

If wishes were horses, I'd hope for a new more user friendly
Logic Pro 8 with greater attention to ease of use for live recording. Hopefully Apple will release a UB version so us PPC
users can enjoy all the same improvements to some degree.

I'm not sure what to expect on the video side Final Cut Extreme?
Shake, Motion, Soundtrack?

Anyway, I think the focus of this event will be for the Pro's
---
Cherry Tree Lane (Part 1)
I respectfully disagree. I say take it back and be ready for a much faster iMac Core 2 Duo. You want the latest, take it back. It won't be the latest for many more weeks. Core 2 Duo will be the latest for two more years.

Much faster? Benchmarks so far only say about 20% faster at the same clock speed. You just have to decide if paying a 10% restocking fee and being without your computer for who knows how long (I REALLY doubt new iMacs at the show, probably just towers and maybe MBP's) is worth that speed boost. And core 2 duo won't be "the latest for two years". Supposedly intel is going to ship quad cores by the end of this year! Not sure why you think that intel is suddenly going to stop making improvements.

Personally, at this point if I hadn't bought I'd wait, but if did I'd keep it.

Of course, the problem with waiting until Paris for consumer upgrades like MacBook is that Apple will entirely miss the educational buying season, losing one of the largest markets for its consumer products...

The educational buying season already happened...and apple was just in time with the macbook. They just came out a couple months ago and are still selling like hotcakes, they didn't miss anything.

And Snowy...love that design, that would be perfect. And it would have WAY better bang for buck compared to the cube, they need to make it simple, not a shiny work of art.

You don't think Vista will be out before the revision to the Core 2 Duo due in Q1 2007 with the Santa Rosa chipset??? I bet Vista will ship by the time the Santa Rosa chipset is ready, especially because MS is suggesting Vista systems use harddrives or Mobos with flash RAM to speed up the boot process.

The next update to Core isn't the new chipset, it's the four core versions, cloverton and kentsfield. And those are supposed to ship before the end of this year, which would beat Vista handily.

Here's an example of a post based in fantasy instead of fact. Core 3 is a distinct next generation set of processors based on a 45nm manufacturing process that will not begin before LATE 2008 and reign all of 2009 and 2010. :rolleyes:

Did you read his post? He said he meant the next update to Core, whether that's called Core 3 or not (any processor that goes beyond Core 2 because I don't know if they'll call it "Core 3"). He just used "core 3" because he didn't know what the real name for the next gen is.

I hope not. Visions of Motorola hauntingly return.

Possible initial supply constraints...because they decided to ship the chip a month EARLY? That's not remotely like moto.
---
iphones4evry1
Jun 8, 10:51 PM
I'm wondering though, what would be the advantages/disadvantages to buying it at Radio Shack vs AT&T vs The Apple Store? Once I have the item purchased, will I notice any sort of difference what-so-ever?

Cheers.

Honestly, it shouldn't make a difference. Whenever I go into an Apple Store to get help/support with my iPhone3G, they always help me, regardless.

I purchased my iPhone3G at one Apple Store, and when it started giving me problems, I took it to a different Apple Store and they replaced it with a brand new phone. Of course, it's possible that because I had bought it at an Apple Store, it mattered, but generally, I've sensed that regardless of where you bought it, because it is an Apple product (obviously, plus your serial number in your settings menu), Apple Stores treat you like any other Apple customer. (I recommend you call your Apple Store and ask them "If I buy it at Radio Shack, will the Apple Store provide full support and replacement, as if I had purchased it at the Apple Store?")

The drawback... if you needed to get support for the phone, you'd have to drive to an Apple Store (that's a long way for you, and none of the AT&T guys around my house (about 10 AT&T stores) know anything about service/support for the iPhone - they just tell me to go to the Apple Store.

Mine began freezing within the first 15 days. Went to ATT and they gave me so much trouble when trying to exchange it. They ended up not wanting to exchange it for me and said they don't take returns ... SO then i went to apple store, even though i bought it from ATT, they quickly opened up a new one and gave me a brand new one, no questions asked (just their standard serial number checks).

Earendil, there you go. Buy it on Apple's website, and if you ever have a problem, you can hop into your car and drive 90min up to the Apple store.
.
---
mentholiptus
Apr 10, 10:15 PM
Impossible.

The iPad is not a serious computer. This will never happen.

It's just a fad.

Ignore the big-name game titles for iOS. Ignore the upcoming Photoshop app. Ignore the millions of sales. Ignore the copycats in the market.

It'll all go away very soon.

Unless, like I posted earlier, the iPad app functions as a UI for the main application over the network. The Mac (or cluster of macs) takes care of the heavy lifting, and the iPad is used to make edits remotely, and broadcast to HDTV's.

AirPlay & AirEdit.

If you had a cluster of Mac Pro's using thunderbolt (or whatever...ethernet, fibre, etc) to talk to each other, and you used the iPad as a remote UI, you could edit, compress, and broadcast from anywhere.

Apple has all the pieces in place to do this. AirPlay, AppleTV, iPad, iTunes as a media hub for all the devices to communicate, Qmaster, etc...

This has been a long time coming. I remember in 2006-2007 hearing rumors that Apple was working on a tablet like controller for logic. It was to be used to edit the timeline, or act as a virtual mixer, etc. This has been brewing for years, and I think it's almost a reality.
---
mmmcheese
Jul 14, 03:37 PM
As usual though they come with 50% of the necessary RAM :rolleyes:, why Apple can't get this right I don't know.

Also I'm surprised the top model doesn't have Intel's fastest chip, surely Apple want to say they have the fastest possible computers?

Dual Optical drives is OK, good if you want to have a blu-ray drive as well I suppose...


1) This is all rumour and speculation...
2) At the price that OEMs charge for memory, less RAM is better. We can fill it with whatever we pick.
---
I used to come to Macrumors to read about Mac news, but now its all anit-apple crap.

Just skip that article and watch the video
---
I suspected it was a copy, I've never trusted the president, and I probably never will.


Wow... You tap dance worse than Trump does. Just say it, you NEVER liked Obama and never wanted him as president. So your comments earlier were nothing but a lie.
---